Ingredients
150g/ 5oz.

Fava Beans

pealed

900ml/ 2lb.

Oxtail stock

stock with oxtail chunks
Directions
I really like long cooked meat with pasta, any kind, it doesn't matter, so when I made oxtail stock the other day, adding some pasta to this great stock was a must.
Oxtail has strong flavors, so our job is pretty easy here, keeping the original beef flavors and adding some vegetables, nothing to overpower the meat.
I wanted to take it to the mexican side, well , not real mexican cooking, just some additional flavors which will give it a mexican twist by adding corn and chili or jalapeno peppers , it will create a much more spicy pasta dish and will make it lighter than a regular meat sauce pasta.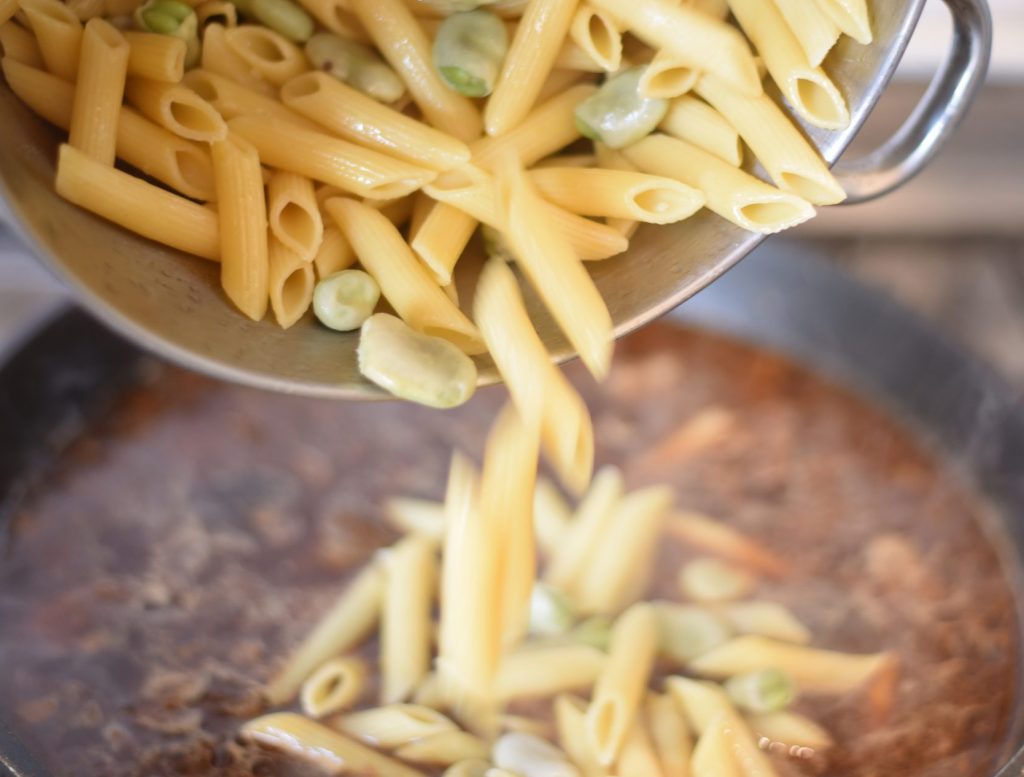 Pasta with oxtail and fava beans – it sounds complicated but it's not
Whenever I have access to fresh fava beans I grab it with both hands, at spring its abundant but now, approaching summer it will disappear soon,. If you've followed me during this spring you probably know that fava beans are one of my favorite greens, using it in various dishes like meatballs and Risotto.
In this dish I used the fresh beans and cooked them with the pasta, the beans don't need more than the approximately 10 minutes that the Penne pasta needs. The prefered Fava beans texture is a bit crunchy plus, don't forget, it will cook a bit more with the oxtail sauce.
Make sure you are not cooking the fava beans with a pasta that takes 5-6 minutes , otherwise you will need to cook them separately, and what's the fun about that?
When Mexico meets Italy
You can chose not to make this Penne Pasta with Oxtail and Fava Beans spicy but I strongly recommend adding some chili peppers (habanero or jalapeno can work as well) for a bit more character to support the corn and parsley as the Mexican touch in the dish.,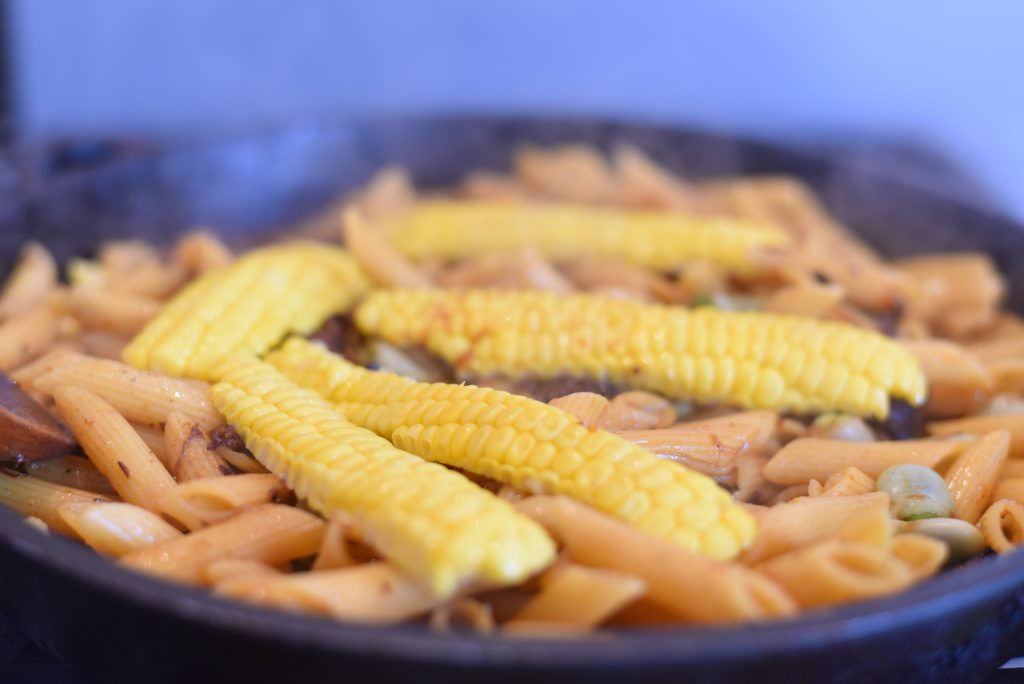 The nice combination of Italian Oxtail stock along with the red wine acidity delivers a refreshing dish that will makes you wonder why there are not Mexican Italian restaurants out there.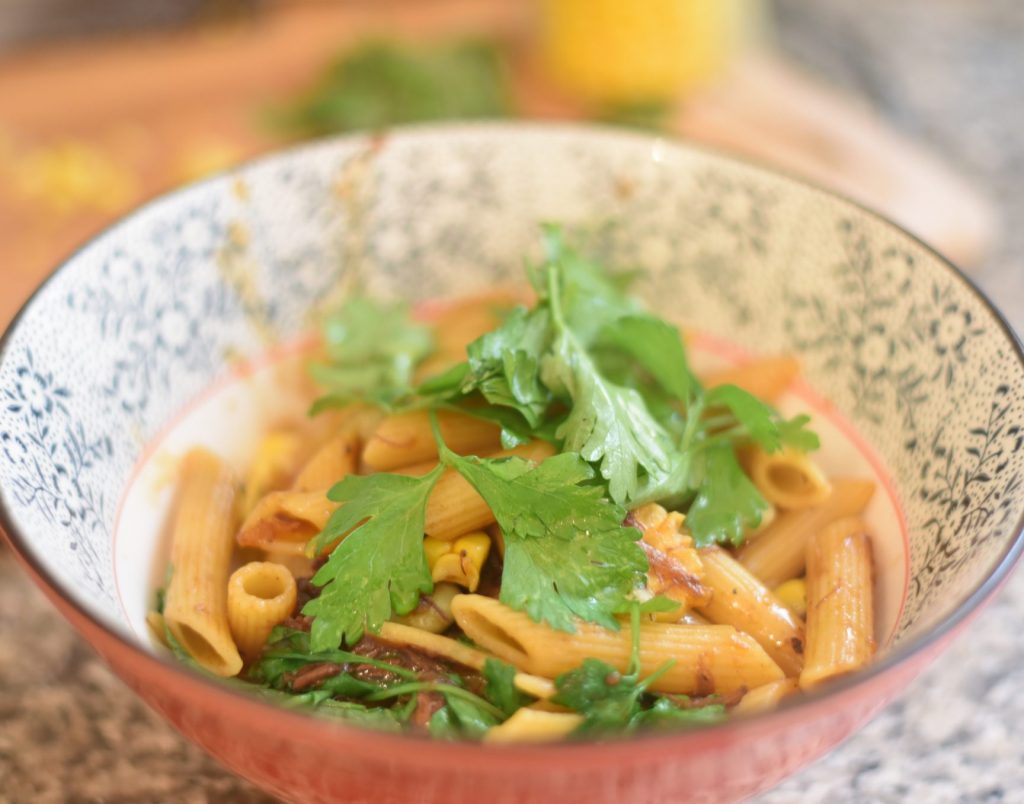 (Visited 599 times, 1 visits today)
Steps
10 minutes

cook the pasta and fava beans

20 minutes

cooking the sauce

in a large iron skillet over high heat, add the onion, chili pepper (or jalapeno) and olive oil, saute for 3 minutes, add the garlic and cook for another minute.
Reduce heat to low, add the oxtail stock and wine, cook for about 10 minutes until the sauce thickens and reduces about 10-20% of its volume.
Season with salt and pepper and add the pasta with fava beans.
Toss in the corn and mix until incorporated.
Remove from heat and add the parsley.
Serve immediately.