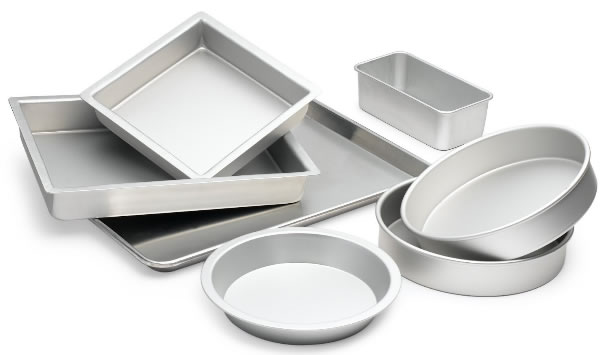 when reading a a recipe there is a constant confusement between metric and imperial measurements, I find myself googling every ingredient in a recipe, its exhausting and make the cooking process a lot longer.
In General it's easy to remember
1 meter = about 3 inches longer than a yard
1 kilogram = about two times as heavy as a lb.
A liter of milk or gasoline = 1.1 quarts
A 30 centimeter rule = 11.8 inches
1 oz is 28ml (or 30 for easy calc purposes)
below you will find a few tables that i have gathered regarding most of the common cooking and baking metric to imperial measurement exchange.
Baking Pan Substitution Chart: Actual sizes vary slightly among bakeware companies.  Conversions: (Dimensions) 1 inch = 2.54 cm  (Volume) 1 cup = 237 ml 
[table id=3 /]
Liquids
the below table is for liquids only, non of the below will work with other ingredients with one exception of herbs and spices , you can for example measure 1 table spoon of salt or peeper or any other powder
again its easy to remember general exchange values if you don't feel like being accurate or the recipe don't require precise quantities.
1 cup = 250 mL
1 pint = 500 mL
1 quart = 1 L
1 gallon = 4 L
[table id=4 /]
Weights conversion
[table id=5 /]
Common non-liquid ingredients
Not all ingredients weigh the same and there are huge variations between quantities when it comes to measurement. 1 cup of granulated sugar does not weigh the same as 1 cup of confectioner's sugar. in receipts and especially in baking recipes accuracy is a key factor for success, the below table will assist you in some of the more common ingredients used .
[table id=6 /]
(Visited 453 times, 1 visits today)