Ingredients
for the meatballs

200g/7oz.

Ground lamb

with high % of fat

200g/ 7oz, about 2 thin slices

bread

soaked in water and drained

about 7-9 branches

parsley

For the Sauce

2 medium sliced lengthwise thinly

Onions

4 cloves diced thinly

Garlic

about 3 cups peeled

Fava Beans

½ cup torn by hand

coriander
Directions
You know spring is coming when you see loads of fava beans in the markets, there is something about this chubby beans that makes me want to grab a bunch of it and just cook in various ways. I'm a meatballs person, I love my little chunk of meat in any form or form or shape, I've made so many meatballs recipes over the years, so it was natural to make the fava beans version.
Fava beans taste amazing, it's a shame the season of this delicious beans is so short however, they keep their texture and taste in the freezer so if you want to take an hour of your life to peel the fava beans blanch it shortly in boiling water and immediately dipping them in ice water, afterwards keep them in an airtight zipper bag in the freezer, you will have them all year long.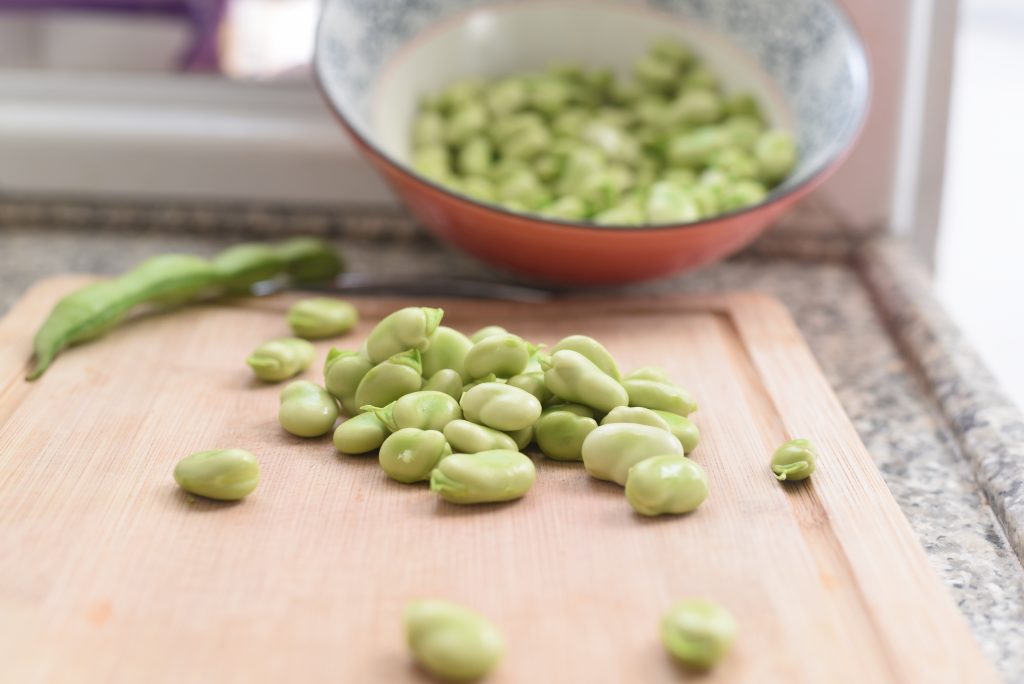 Fava beans meatballs
The flavors of this dish are Mediterranean towards the Moroccan cuisine, however the spices and the herbs can be located in Greece, Bulgaria, Tunisia, Israel and any other country that make a use of fresh herbs and a beef and lamb mix.
For better flavors, I keep the meat mix in the fridge overnight, only this way it absorbs the seasoning from the spices making the taste deep and rich.
Peeling the fava beans for this dish takes about 20 minutes if you're not into quality peeling time go for the freeze version but try the fresh version once, for me, it's a bit like meditating, doing a repetitive action for a while really puts your mind on neutral.
Cooking the meatballs
In many versions of meatballs, it's popular to sear them in a pan in order to get a firm crust as well as a nice color, if you're into this, by all means go for it, however in my opinion it's a complete waste of time as well as makes your kitchen smoky and smelly. I just throw the meatballs straight into the sauce, as is, trust me they will be firm and tender, searing does not affect the tenderness and I don't care too much about color, I'm into flavor so try my version, you'll thank me.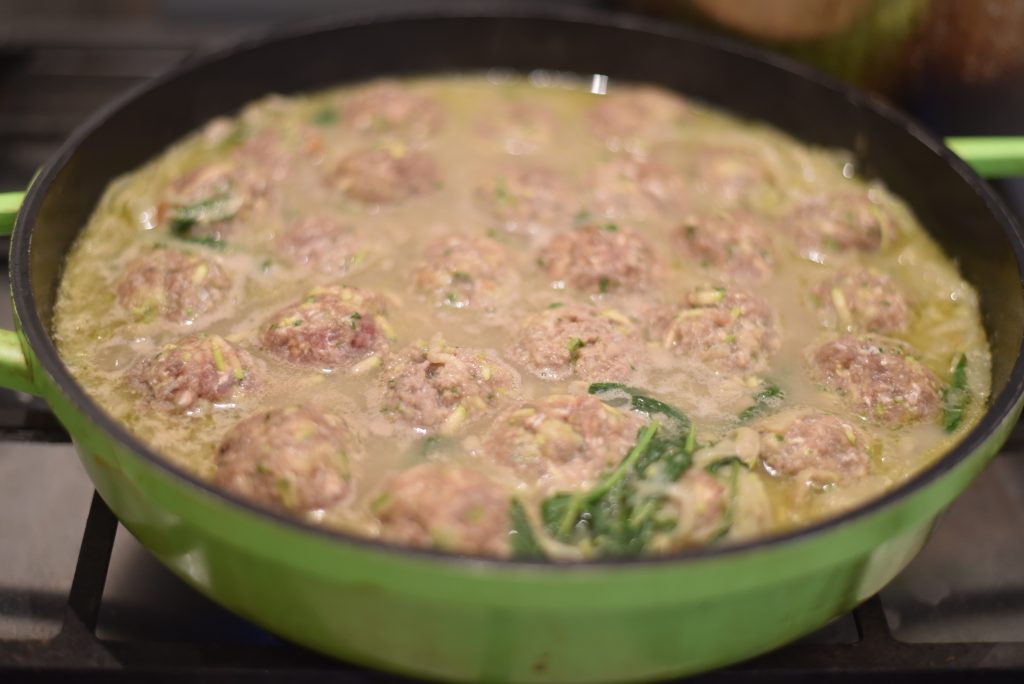 Serving the Fava beans meatballs can be with rice, mashed potatoes or any other side dish you have in mind to absorb the liquids, you'll might need some bread as well to wipe out the extra sauce.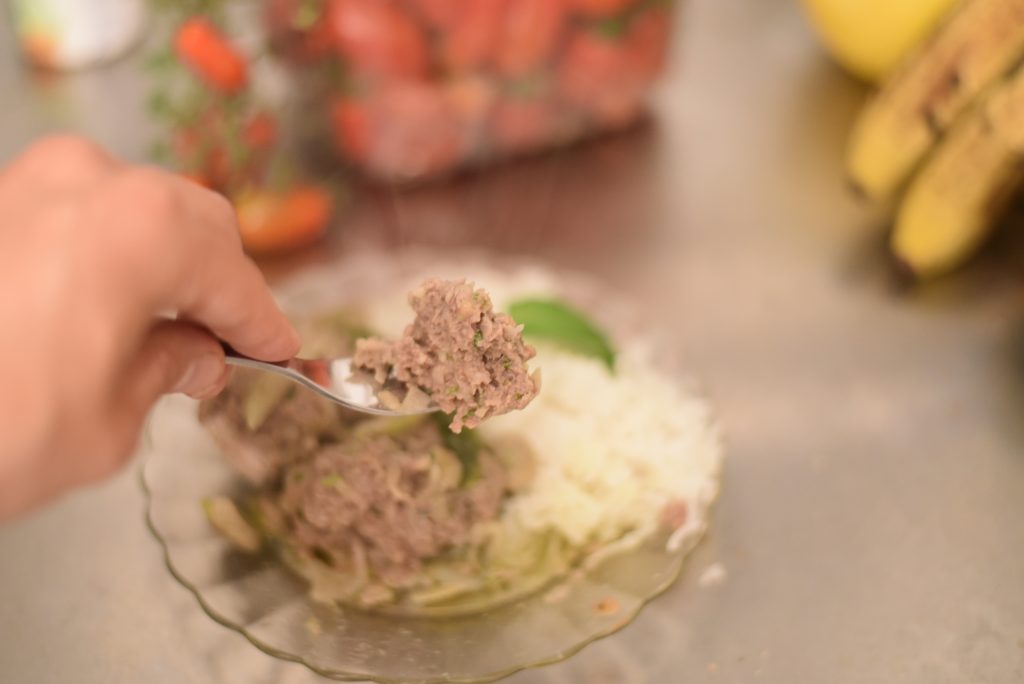 (Visited 683 times, 1 visits today)
Steps
10 minutes

making the meatballs mix

In a big mixing bowl, mix the lamb and beef, add the egg, salt, pepper, cumin and mix until fully absorbed in the meat.
In a bowl of a food processor, place the onion, pulse for a minute until almost in a paste consistency, add the soaked bread slices and parsley, pulse until becomes a grainy paste and add to the meat.
Mix well until the meat blend is smooth, cover with a plastic wrap and place in the fridge overnight.

1 hour

making the sauce

Set a big saucepan over medium-high heat, pour the olive oil, sauté the onions until transparent for 3 minutes, add the garlic and cook for another minute.
Pour the chicken stock, add half of the fava beans and half of the coriander and mint, bring into a gentle simmer, reduce heat to low and cook for 1/2 hour.
Using a hand blender, grind the sauce roughly, we are not looking for a smooth sauce, do not grind it until smooth, we are looking for another texture in the sauce and to integrate flavors better.
Add the remaining fava beans and cook for another 1/2 an hour.

1 hour

adding the meatballs and finishing the cooking

Serving the meatballs