Ingredients
250ml/ 8 fl. oz.

whole milk

250ml/ 1cup

Condensed milk

unsweetened

110g/ ½ cup

granulated sugar

40g/ 1/3cup

Cocoa powder

Dutch-process

100g/ 4oz.

dark chocolate

70% or higher

2 tsp.

Dark rum

can be any alcohol you like
Directions
Chocolate ice cream is one of the must flavors for every chocolate lover. For me, at the local ice cream store, it's always chocolate and a random flavor, what can i do there is something about chocolate in its cold form that every chocolate lover finds hard to resist.
I've made a few ice cream batches using a few different ingredients and techniques and found that the best chocolate ice cream for me was with strong chocolate flavor but without losing the creamy tender texture,  no eggs needed and a proportion of 1:1:1 of whole milk, heavy cream and condensed milk did the trick.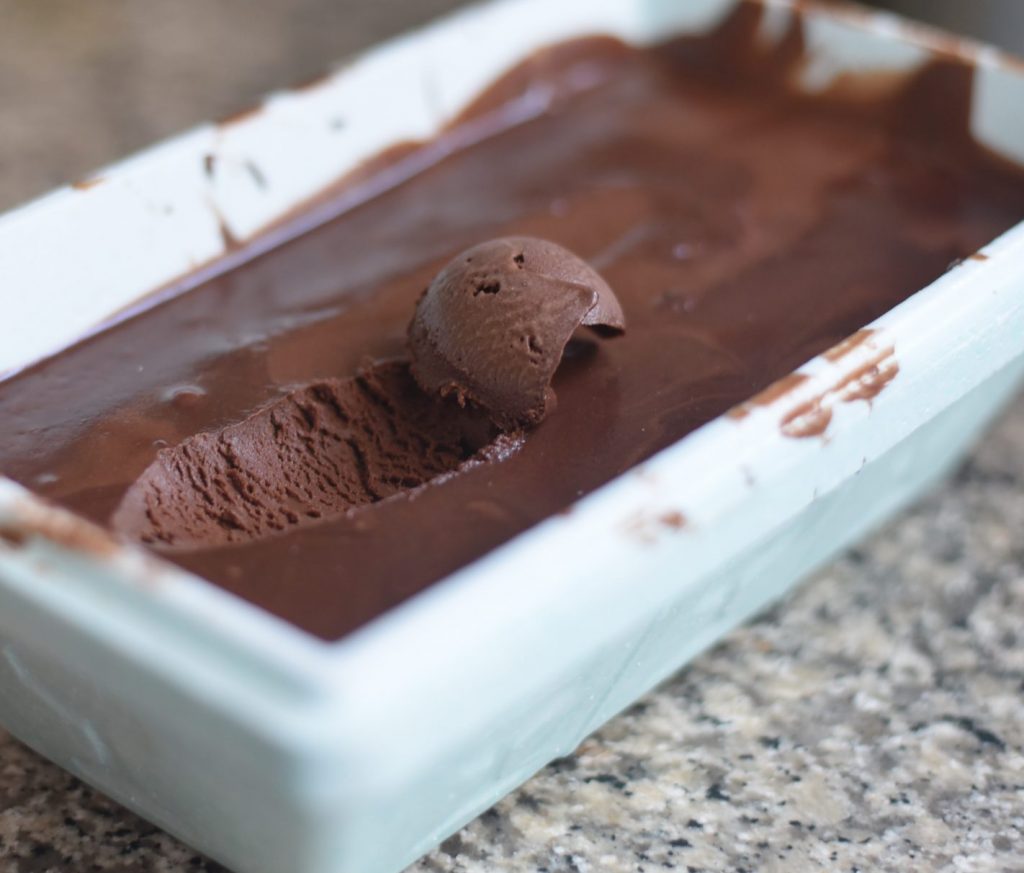 The chocolate in the chocolate ice cream
The secret to every good chocolate ice cream is high quality chocolate, such as Valrhona . in this recipe I use 2 kinds of chocolate, powdered chocolate and cocoa disks.
Both are at the highest quality, chocolate powder should be dutched processed and high in fat percentage and the cocoa disks are 70% cocoa  (you can go for higher if you like the super bitter taste).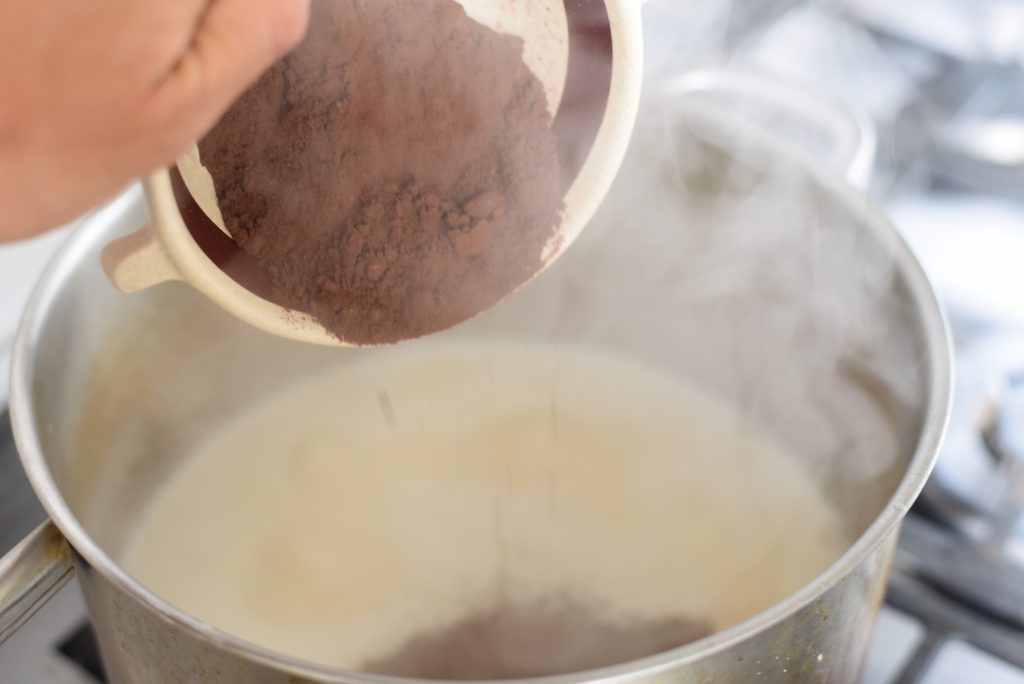 sugars
There's 2 kinds of sugars, the regular granulated and corn syrup, the combination between them creates a soft serve ice cream mostly because of the different resistance to freeze each of them have. Sugar amount is lower than regular since there is sugar in the dairy and in the chocolate, I didn't want a sweet flavor to deem the flavor of the chocolate.
Dairy
When taking under consideration the flavor and consistency, the idea is to play between dairy which contain different fat content, different texture and different flavor. I have created a nice mix using whole milk, heavy cream, condensed milk and sour cream in order to get to the correct dairy content that will not overpower the chocolate on one hand but will be creamy on the other.
The mixture is cooked for a few minutes, it is essential in order to evaporate some of the liquids and getting a creamier ice cream that can hold its texture even after a week in the freezer.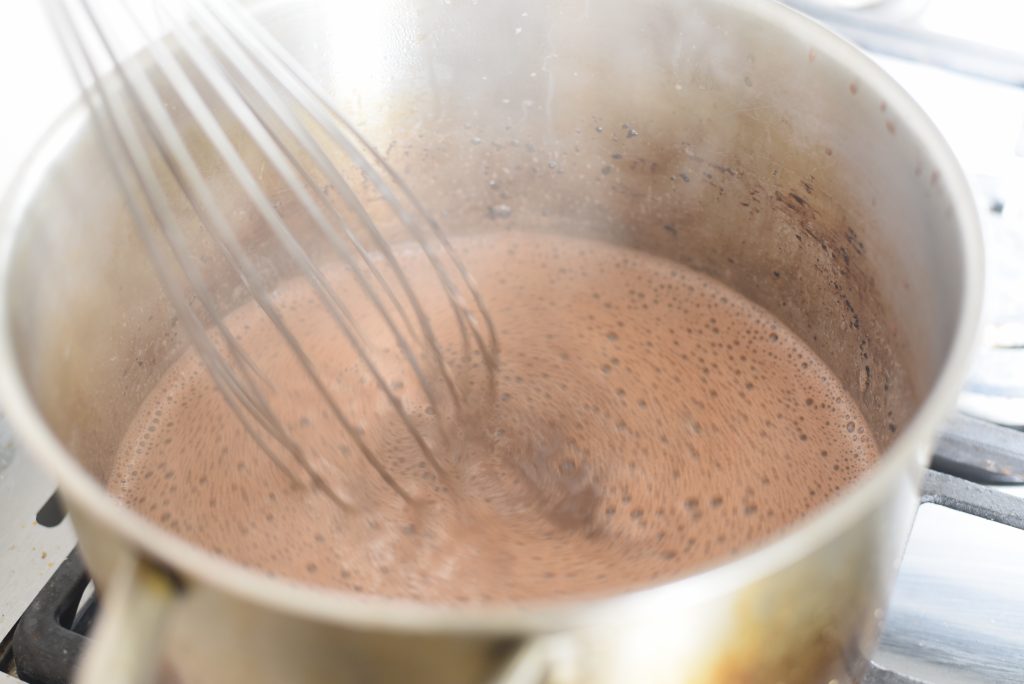 Alcohol is added at the very last stage, 5 minutes before the end of the ice cream machine churn, it will not only boost the flavors but will also drop the freezing point and melting point of the ice cream.
(Visited 547 times, 1 visits today)
Steps
6 minutes

cooking the mixture

Mix two tablespoons of the milk with the cornstarch to make a slurry and place a side.
Place a large saucepan over high-medium heat and pour in the milk, heavy cream, condensed milk, sour cream, sugar and corn syrup, bring into a moderate boil.
Whisk in the cocoa powder and cook for another 4-5 minutes on low-medium heat.

3 minutes

finishing the chocolate mix

4 hours

cooling the mixture

35-45 minutes

churn the ice cream