Ingredients
7-8 chops

frenched Rack of lamb

1 cup

bread crumbs

can be gluten free
Directions
If you ever tried lamb chops you would come back to this amazing piece of meat whenever's possible.
it is not easy to get a frenched lamb chops, you have to go to a good butcher for it, by frenched i mean exposing and cleaning the bone.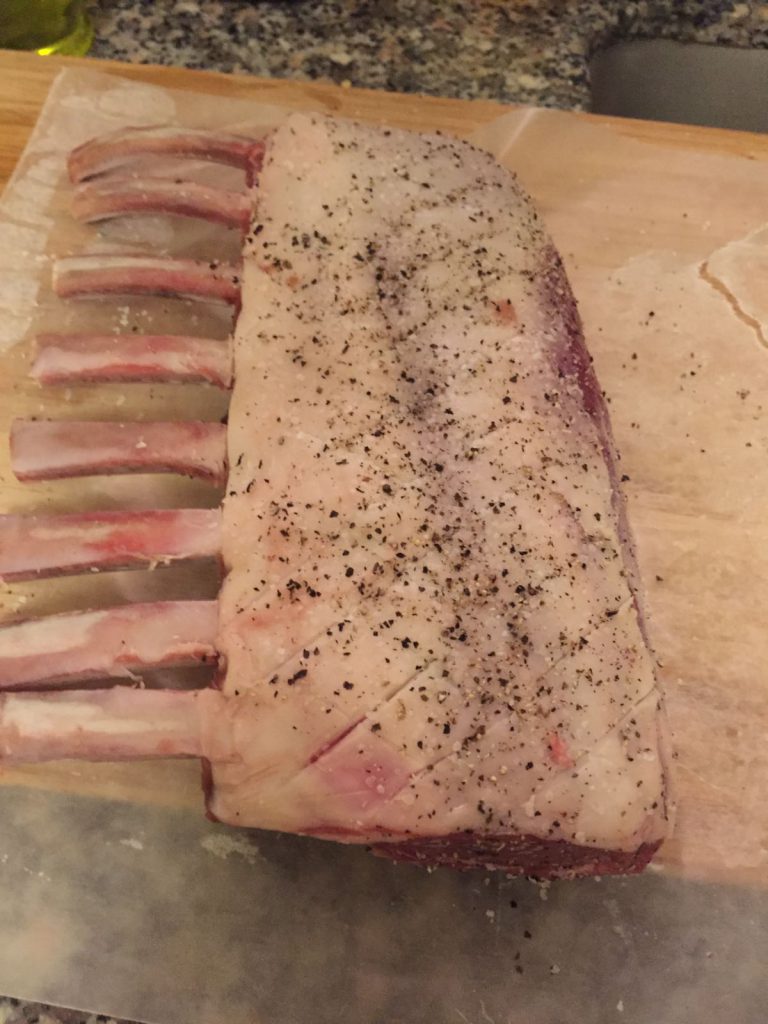 this cut should not be cooked more than medium-medium rare, the meat is so juicy and tender that over cooking it will just drain all the juices
(Visited 629 times, 1 visits today)
Steps
10 minutes

preparation and cooking

cook in oven and finishing

Remove the skillet from the stove and cook in the oven for 8 minutes
meanwhile in a food processor or a blender add some bread crumbs, parsley and thyme
Remove the rack of lamb from the oven, add a generous coat of Dijon mustard and the parsley mix to coat all sides.
Put the rack of lamb back in the skillet and cook in the oven for another 5 minutes. wait 2 minutes before cutting.