Ingredients
220g/ 1 cup

granulated sugar
Directions
Nothing is more innocent than strawberry ice cream, right? it's just strawberries with milk and there you go, a perfect strawberry ice cream, I thought so as well and it's a bit more complicated than that.
In fact, nailing the right proportions of the cream versus fruit is a hard task, the strawberries are high is water and it will be hard to get a good ice cream consistency that will not get completely crystallized in the freezer over time.
The standard ice cream guidelines are constantly changing, and it is important to evaluate (and experiment) with various proportions to get to the desired ice cream consistency.
Few insights for a great strawberry ice cream
Use the best strawberries, this rule is good for every ice cream or sorbet but it is actually crucial to the strawberry one because you really want a sweet strong flavor for this ice cream, not the blunt boring one, as I often ask myself if the ice cream is even made out of real strawberries.
Go for a light body ice cream, trying to make the ice cream with a rich base will make a tender scoop easily but will resolve in a mild strawberry taste. For this flavor, I actually prefer the strawberry sorbet so convincing me to go for an ice cream without egg yolks was easy.
add fresh chunks of strawberries soaked in alcohol, the benefits of sugar and alcohol in an ice cream is well known to reduce freezing point and melting temperature.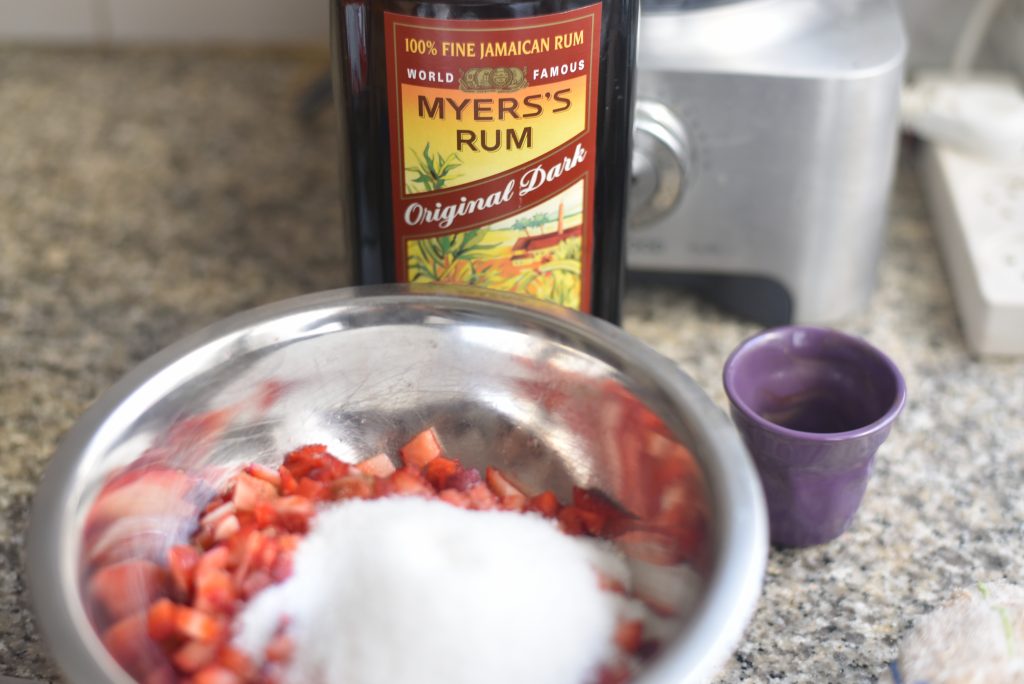 The below recipe was adapted from Seriouseats, they actually pulled the right proportions for fat vs. fresh fruit and got a good result at the end, my modifications were reducing sugar and replacing some of the half and half for milk and heavy cream.
I tried different kinds of strawberry ice creams and I have to say each recipe has its advantages and of course, it much depends on personal taste however a good ice cream is just a good ice cream and if you can produce one with strong fruit flavor and good consistency you got a good job done.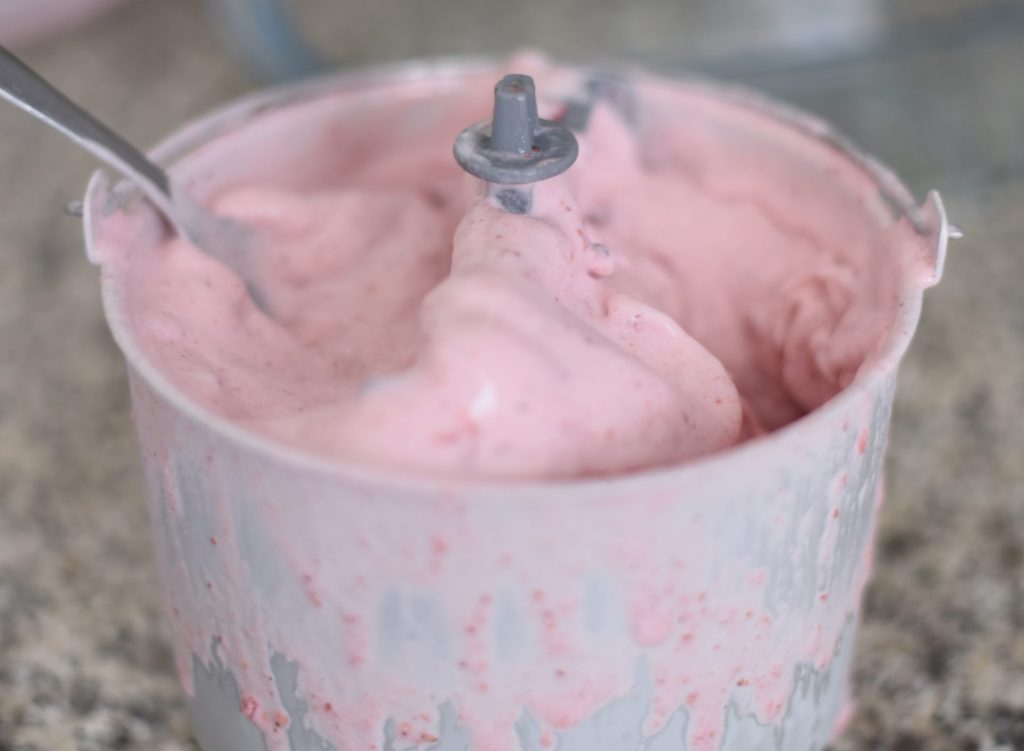 (Visited 445 times, 1 visits today)
Steps
| | |
| --- | --- |
| 5 minutes | Making the alcohol strawberry mix |
| 5 minutes | puree the strawberries |
| 5 minutes | mixing the ice cream base |
| | churn the ice cream |