Ingredients
1

Onions

cut in big slices

serving

3 cups

Japanese Rice

can be any sticky rice or round rice
Directions
I came across Oyakodon when I was traveling in japan a few years back and since then we make it on a Weekly basis. it's all you need in a dish eggs, chicken, rice, and most important kids love it.
The meaning of of Oyakodon (親子丼) means "parent-and-child rice bowl "when the chicken is the parent and the egg is the child.
We make double the amount of the original recipe so it's more than enough for lunch or dinner for 4-5 people.
The key in this dish is first keeping the proportions of the stock and second don't overcook the egg, it should be a bit raw and runny.
Oyakodon, steps in making this dish successful
Unlike the original dish, I like to sear the chicken and onion bit and then prepare add the sauce to the pan while the chicken and onions keep on cooking, it saves time.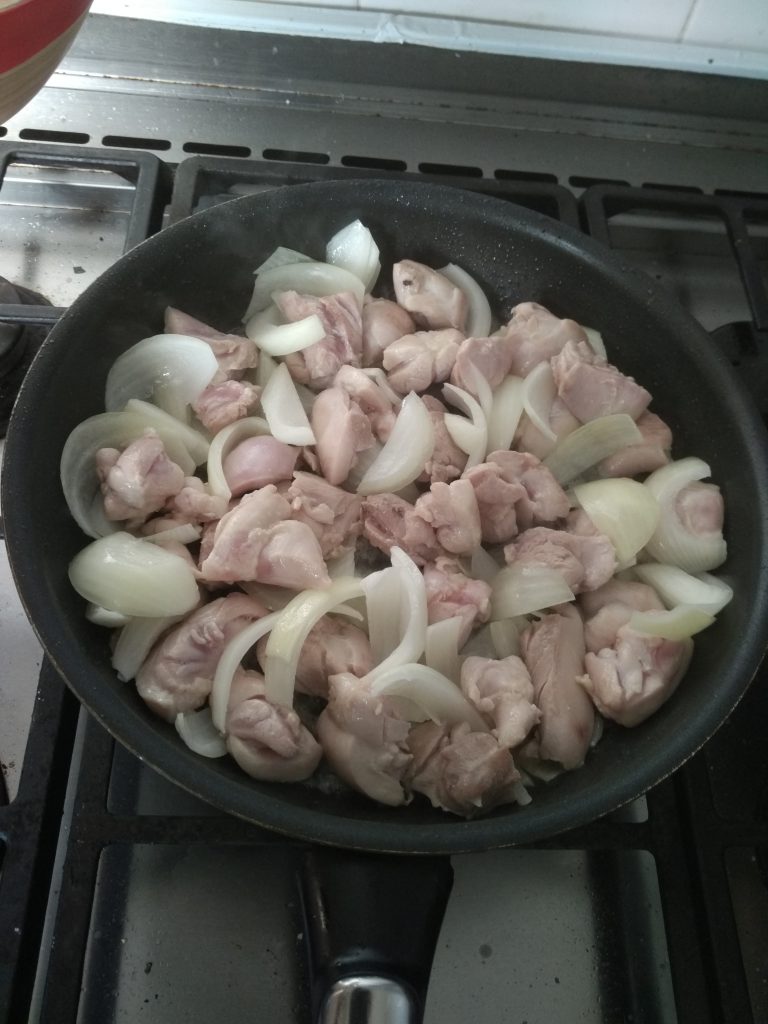 After we sauté the chicken and onion for a few minutes we add the dashi (see note below on the dashi), Sake, Mirin and soy and cook until incorporated. It is a fast dish so we don't want for too many liquids to evaporate, immediately we add the eggs and cook for another minute.
A few words about Dashi in Oyakodon
If you have dashi stock it's great, it can save up time and effort for the Oyakodon dish however if you don't have one, you can make it easily, it takes a few minutes.
We make the Dashi stock with two main ingredients Kombu kelp and katsuobushi which are bonito flakes.
In a large sauce pan we add 2 cups of water and the kombu kelp, bring into a gentle simmer, then remove the kombu kelp and add the katsuobushi, cook on low heat for another 5 minutes and strain the broth.
The idea is to get a high flavored umami broth that is a base for many dishes. If you are making many Japanese cuisine dishes, this broth is essential and appears almost in every Japanese recipe.
(Visited 664 times, 1 visits today)
Steps
5 minutes

preparation

12 minutes

cooking

Place an Iron skillet over medium heat.
Add oil, chicken and stir fry for 1 minute until it changes to pale white.
Add the onion and cook for another 2 minutes.
Pour the sake, mirin, soy sauce, water, sugar and dashi in this order.
Stir well and reduce the stock a bit, cook for another 5 minutes until chicken is fully cooked.
Add parsley and pour the eggs in a steady slow stream, don't mix the egg, you can shake the pan a few times instead.
That's it, you're all done serve on rice and enjoy!