Ingredients
2 medium chopped into cubes

eggplant

1 large cubed

red bell pepper

4 chopped roughly

Tomatoes

1/4 cup roughly chopped

Basil

for serving (optional)
Directions
Making a Ratatouille by the book takes a long time, you need to cook every vegetable by its own and them combine it all in a sauce pan to create an almost smooth paste of vegetables that can be a great supplement with rice, mashed potatoes or Polenta.
I hope the French will forgive me on this one but Ratatouille for me is a fast making dish that combines whatever left on the fridge, baked in the oven and served as is or as a side dish. baking the vegetables together has its disadvantages since not every vegetable is getting the accurate cooking time or temperature, eggplants need to get higher temperature than zucchini and tomatoes need a longer cooking time to develop all the sugars and so on.
looking at all the disadvantages, in throwing all the vegetables together i still prefer the baked version since it's healthier as well as a big time saver and let's be honest, kids don't really care if we follow the original recipe.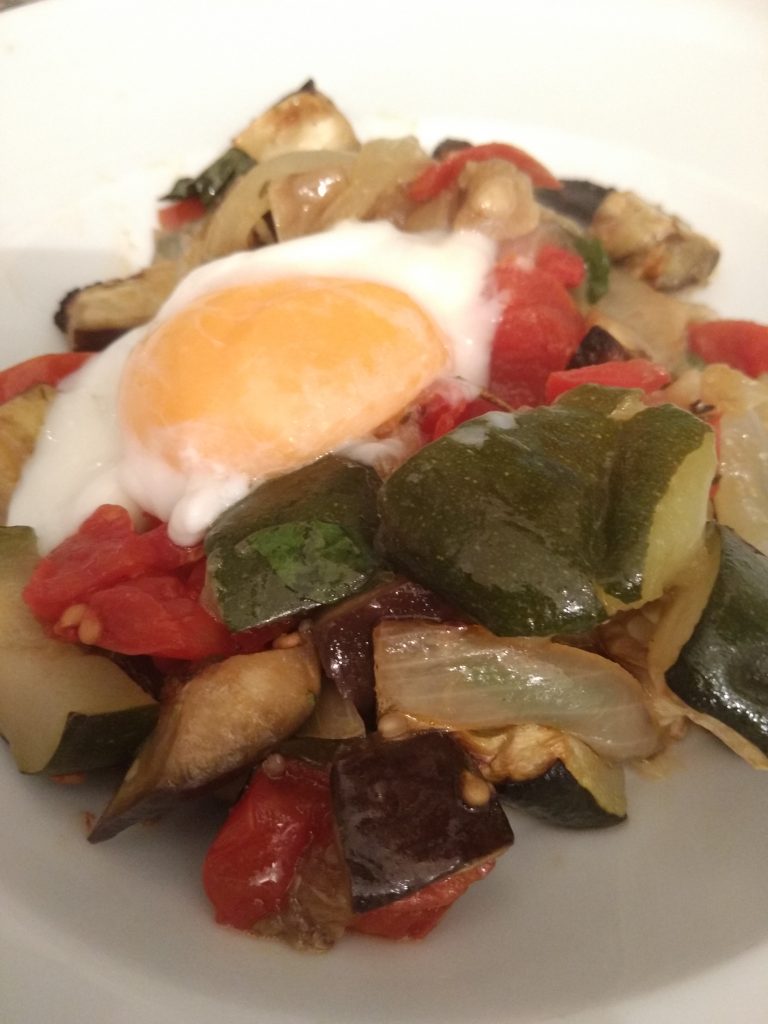 A nice variation I like to add for this mix vegetable dish is a poached egg (to make it Vegan just remove the egg from the recipe). It add some moist and tie the dish ingredients together as a smooth sauce, just mix it all and enjoy a new Ratatouille experience with mild strong runny egg on top.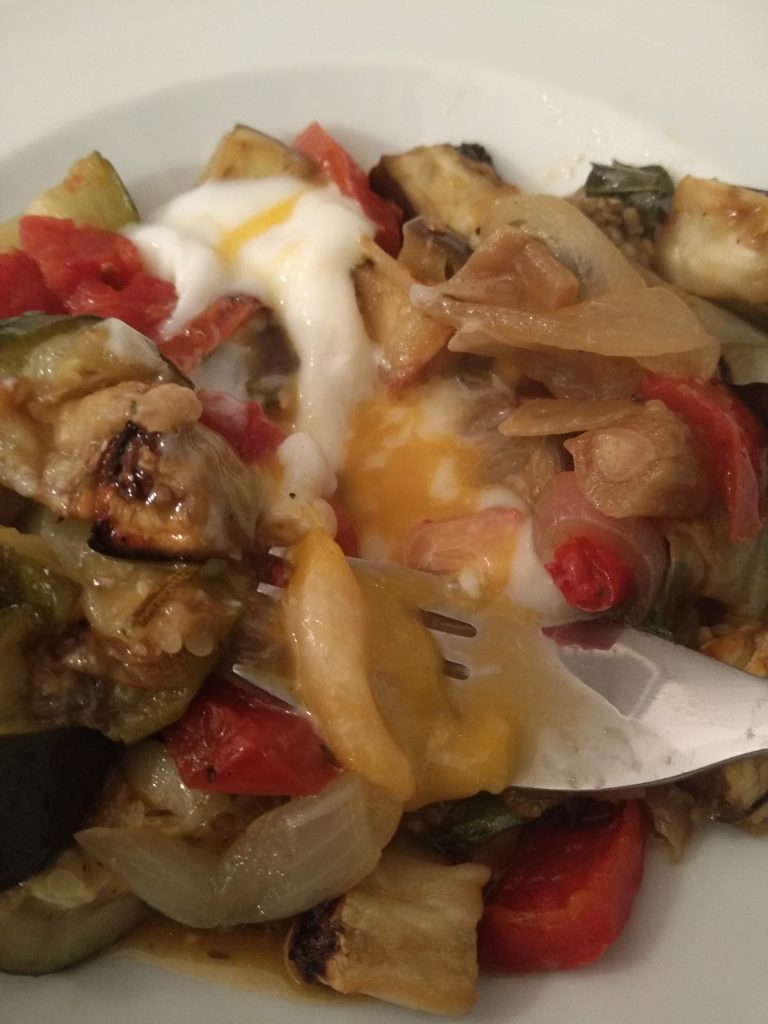 Why is Ratatouille working?
There's nothing like a bowl of vegetables covered with the tomato juices and seasoned with the scent of the herbs. Ratatouille was always a great dish for dinner or a hearty side dish and making it in the oven will really save up all the pan frying each vegetable at a time and having a dish that you work really hard to get it done the old fashioned way.
(Visited 437 times, 1 visits today)
Steps
1 hour

slicing and baking

remove from oven and serve

take pan out of the oven and let vegetables rest for few minutes, meanwhile prepare the poached eggs. in a small sauce pan heat water into a gentle simmer, add vinegar , mix water to create small whirlpool and crack the egg helping the white cover the yolk.
place the vegetables in a plate add olive oil and basil and place egg on top.