Ingredients
4 diced into Small cubes

Carrot

1 large finely diced

Onions

500g/18oz

short pasta

i used Diatlini

300g/11oz

Mozzarella cheese

50g/1.5 oz

Parmesan cheese
Directions
Baked Diatlini  pasta is a great choice when going for a cheesy runny sauce baked pasta dish.
There is something natural and correct about baking pasta, it absorbs all the fluids of the casserole, becoming united with the sauce and vegetables. baking pasta is tricky as well, we don't want to get a soggy pasta, it needs to remain its consistency presence and in order to reach it we need to be very accurate.
In this recipe I used Diatlini but every short pasta will do, like Cavatelli, Orzo, Conchiglie, Pastina etc  will do great here, the idea is to have a bite size pasta along with the vegetables so it would be easy to eat and you will get pasta and vegetables in every bite.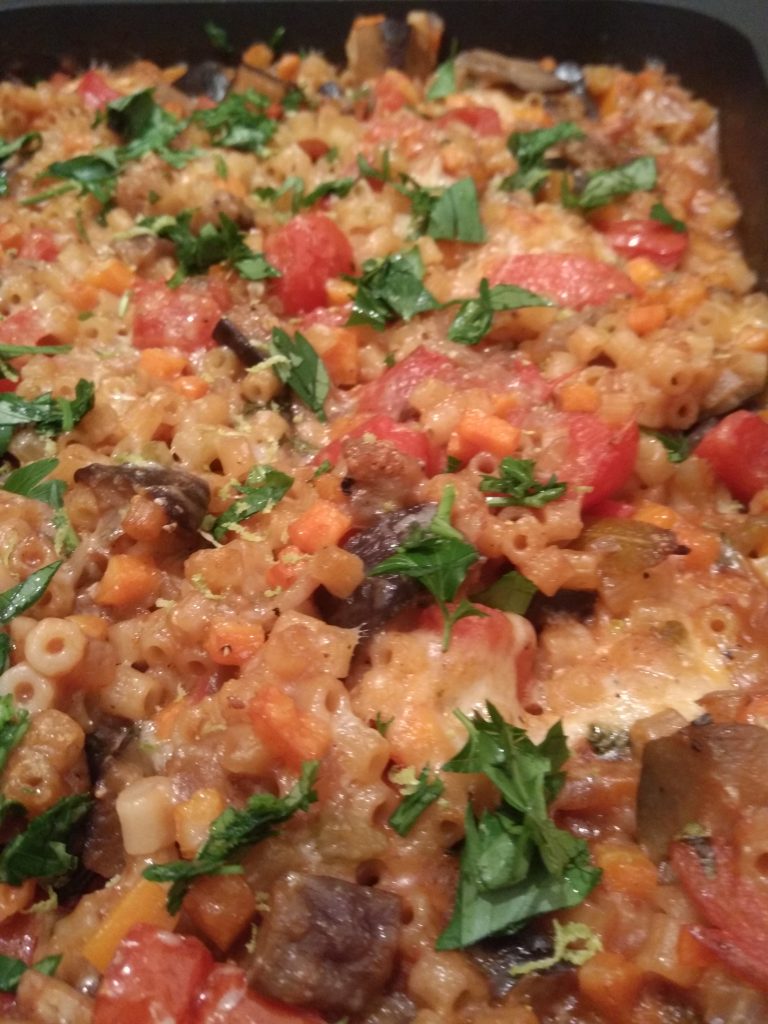 It's important to use good Mozzarella , it doesn't have to be Mozzarella di Bufala although it's the best quality , any cow Mozzarella will do just fine as long its fresh its fresh.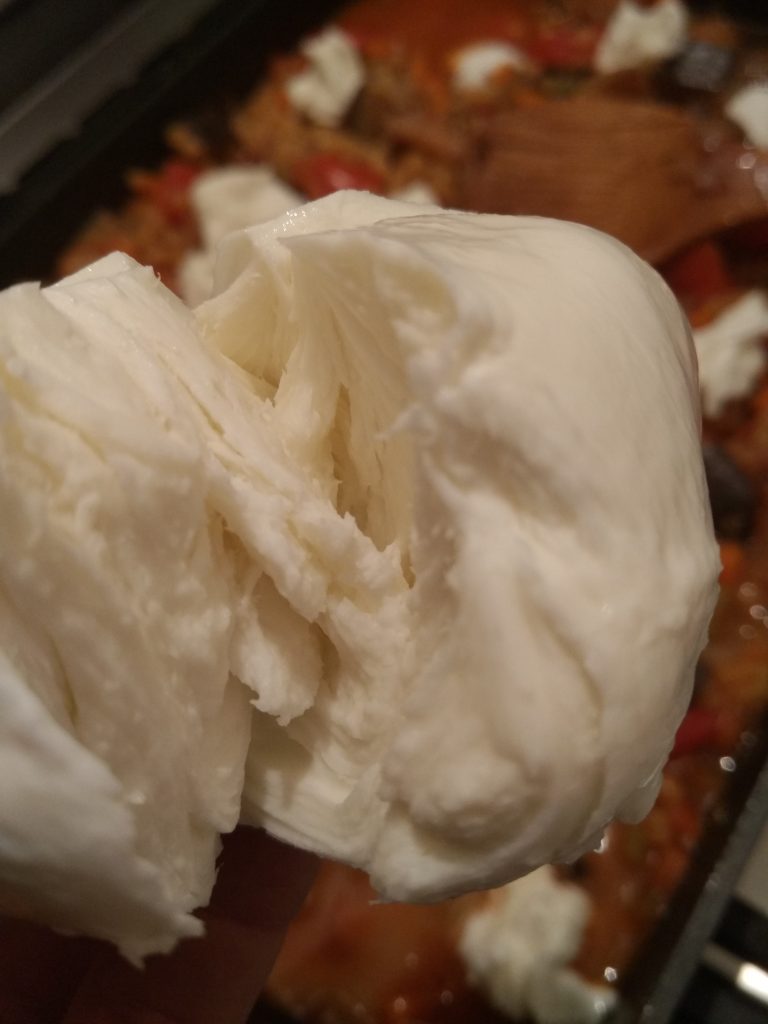 Why is Baked Diatlini pasta recipe working ?
When entertaining we have our hands full with a few dishes, some are fresh that are made on the spot and some needs to be prepared in advance.
I like to make as many 'auto pilot' dishes as possible, stick it in the oven and serve when guests arrive, this is exactly the idea in the baked diatlini pasta, it's an amazing dish that will get your guests to ask for the recipe and it also a fairly easy and comfortable dish to make.
The necessary ingredients for the baked diatlini pasta are simple, some vegetables, a few kinds of cheese, chicken stock and wine.
We can play with the ingredients, it's completely up to you, it's possible to add different vegetables, other kinds of cheese and even add meat or chicken making it more of a casserole style.
(Visited 469 times, 1 visits today)
Steps
30 minutes

perpetration and cooking

preheat oven to 200c/400F.
place an iron skillet on high heat, add olive oil and eggplants and cook for 8 minutes until golden, add onions, garlic, thyme and cook for another 4 minutes until onions are transparent.
throw the carrots and celery and cook for another 5 minutes.
add the wine and stir for 30 seconds until alcohol evaporates, add the tomatoes and tomato paste, stir for 1 minute and add the chicken stalk, reduce the heat to medium and cook for 5 more minutes. add the pasta and Gouda salt and pepper, stir for a few seconds, tear the Mozzarella and throw into the pan as well. put in a big baking pan/ casserole pan and bake for 30 minutes.

40 minutes

finishing