Ingredients
80g/ 1 cup

Green Lentils

soaked in water overnight

350g/ 3 cups

Basmati rice

cooked according to manufacture

4 medium-large

Onions

diced lengthwise
Directions
When I was in college I used to eat a lot of these 5 minutes ready-made dishes, back then the minute maid mujadara was the star of my kitchen.
Later on when I travelled a bit and started working in the restaurant business I actually noticed that this dish is not hard to make and it's very rewarding.
Wherever you go in the middle east you will surely stumble upon a regional version of the Mujadara dish.
It is a very popular side dish to accompany meat or chicken and can even be the center of the meal.
Origins of the Mujadara
The first record of a version of a dish containing rice and lentil first appeared in the Kitab al-Tabikh in the 13th century, the rice and lentils were cooked with meat in this version.
The meaning of mujadara in Arabic is "spotted" because of the lentils resemble spots in the rice (you can use both brown or green lentils, I usually Use the green version).
In Lebanon, this dish is called Mudardara and usually served with onions on top, in Palestine the Mujadara is often made with Burghul rather than rice, and many more variations out there,
Mujadara basics
I will start by saying that there is a traditional way to cook the mujadara and it includes cooking the lentils until they are half tender (about 15 minutes), frying the onion and adding the rice to it and then cooking the rice onions and lentils together.
From my experiments with mujadara this method does not always work and the result in many times will be soggy, broken lentils, rice that is not cooked optimally and soft and tired onion.
I much more prefer cooking each of the dish ingredient on its own, mixing it all in a large bowl adjusting seasoning as needed.
The lentils are cooked with cumin for extra flavor without salt for about 20-30 minutes, they need to be firm and hold their shape while tender, it is also recommended to soak them overnight.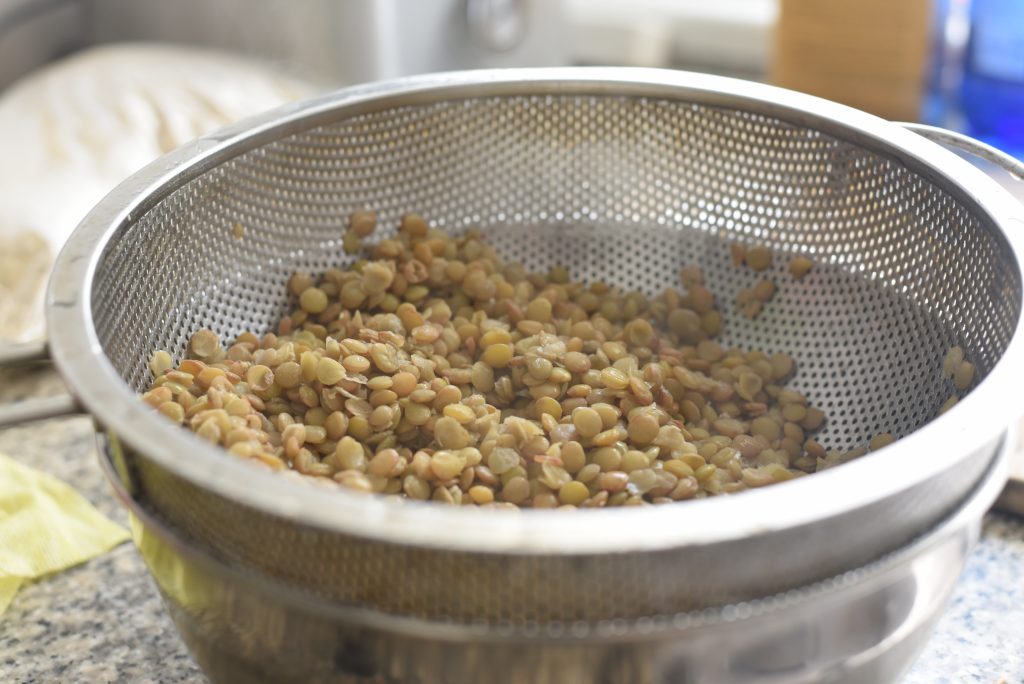 I use a lot of onions for this dish, for 350 grams/ 10oz. of rice I use 4 medium onions, now, I know it sounds a lot but the onions give the rice its distinct flavor (along with cumin), so don't cut on onions quantity.
The onions are cooked with 1/4 cup of olive oil, the idea is to create an onion infused oil in order to add extra flavor to the dish, remember we are not cooking the onions with the rice and lentils so the flavor needs to be intense in order for the onions to have its effect on the dish.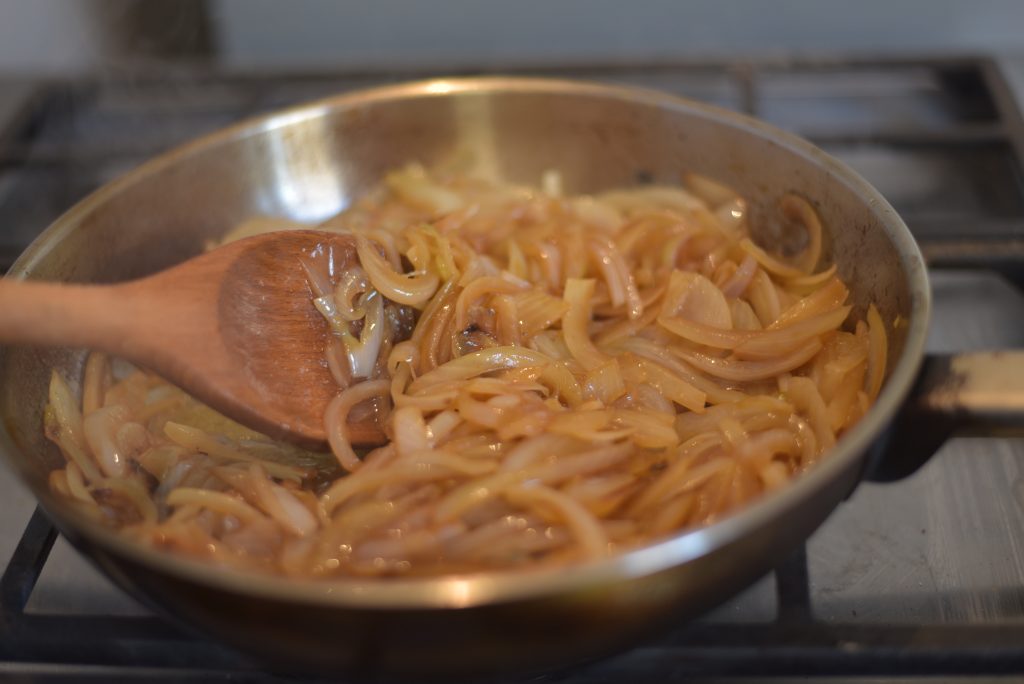 The last stage is mixing the rice, lentils and onion in a large bowl adjusting seasoning by adding salt, pepper and cumin.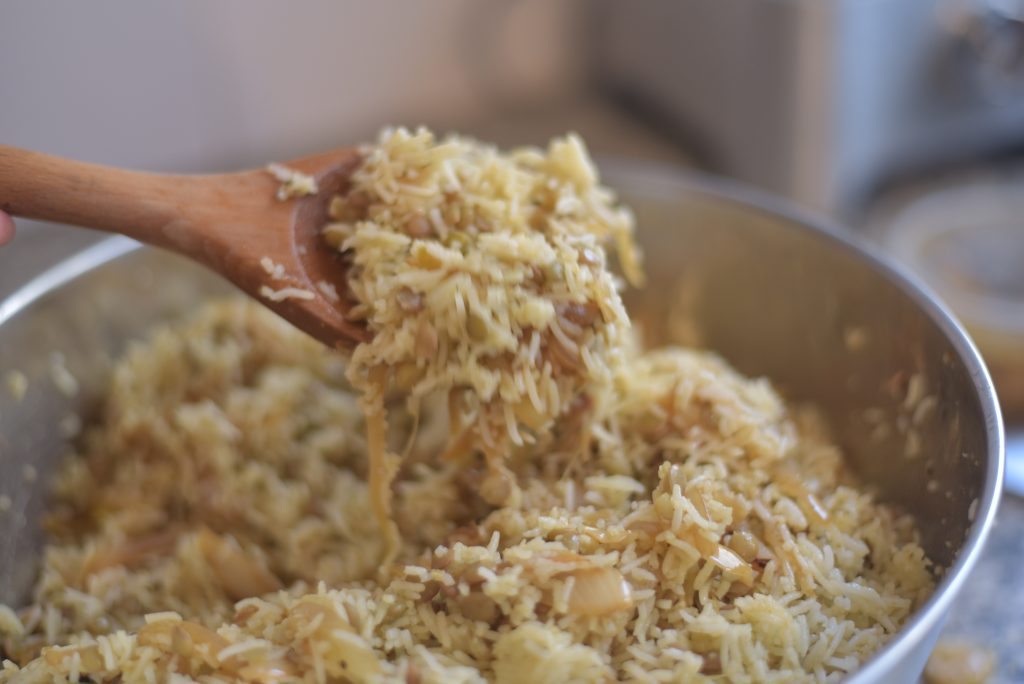 The mujadara is never full without its yogurt dressing, I usually pour it over the mujadara, it really makes the difference and add delicious freshness to the dish.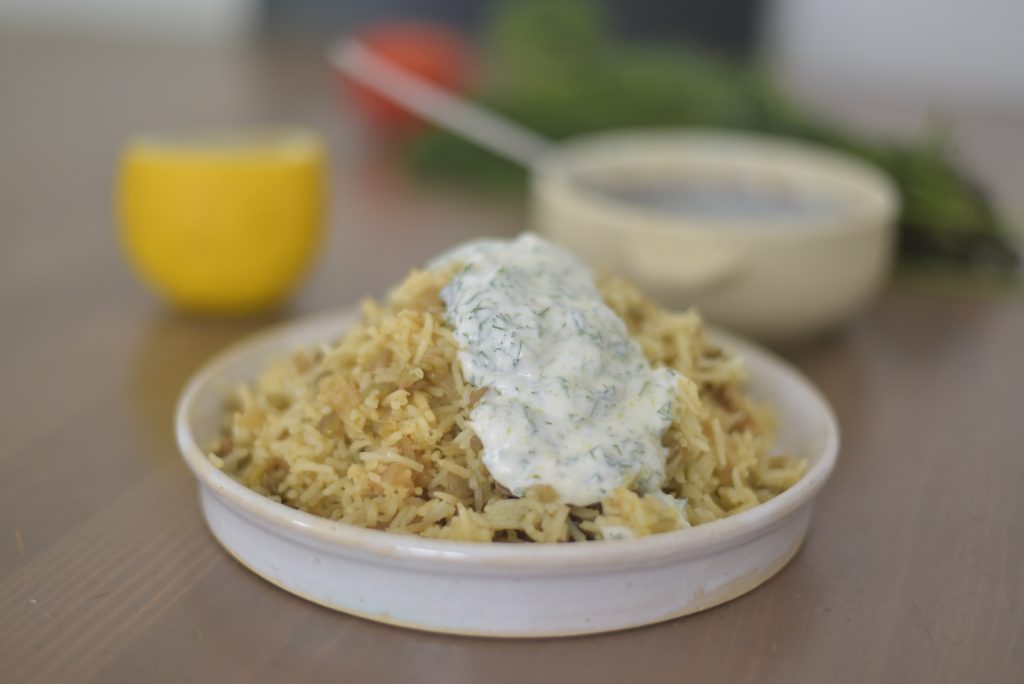 (Visited 711 times, 1 visits today)
Steps
| | |
| --- | --- |
| 25 minutes | Cooking the lentiles |
| 10 minutes | frying the onions |
| | Assembling the mujadara |