Ingredients
Almond filling

150g/ 5oz

Ground blanched almonds

150g/ 2/3cup

granulated sugar

25g/ 1oz

Butter

at room temperature

5

Lotus biscuits

Can be regular biscuits as well

60° brix sugar syrup

120g/ 4.4oz/ 5/8cups

granulated sugar

finishing

for sprinkle on the rolls

confectioners sugar
Directions
We had some cold days lately, winter is starting to get to me, not sure why but I have a constant craving for pastries in winter time, perhaps it's the dough that is the fuel to my body, anyways, I had just finished making a chocolate babka (Krantz) and I had some dough left, I immediately made a new batch, this time almond babka rolls.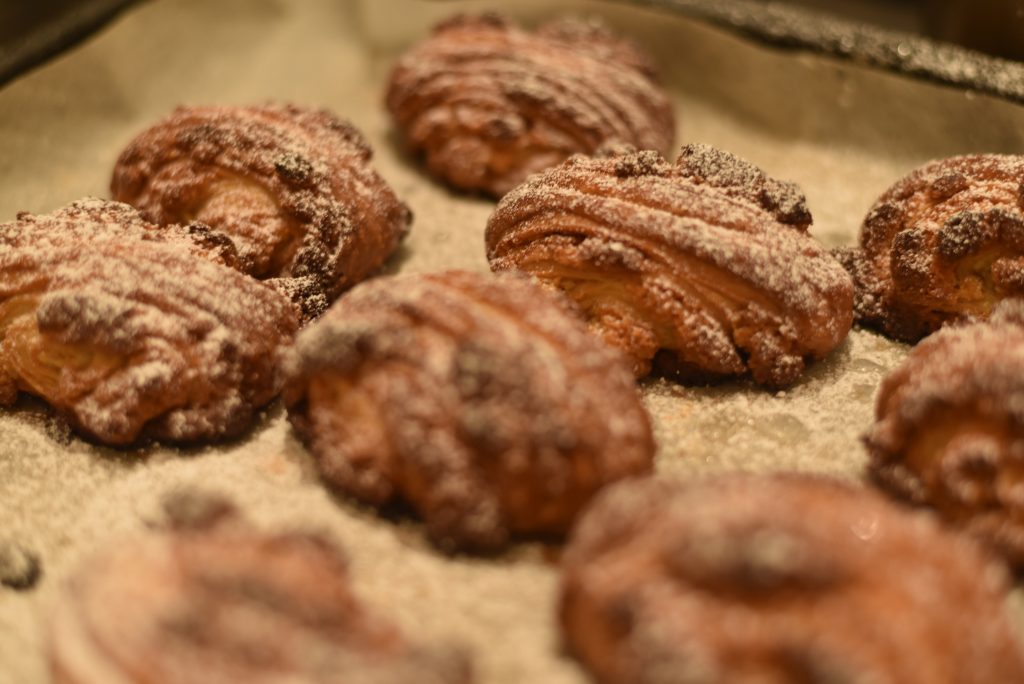 Almond Babka Rolls – how hard can it be?
True that, making these great cookie rolls is easy and fun , I mean the hard part is never the filling, right? it's always the dough, in a good kranz dough I put a lot of time and effort since it's the heart of the pastry.
Working time for the almond babka rolls is about 20 minutes, great time versus value, and when your taste these little tricky pastries you will know what I mean, you just won't be able to stop eating them, don't say I didn't warn you.
The method
I make the almond filling in a food processor, it does not need any cooking and takes about 7 minutes to make. On first look it might appear grainy and dry but this is how it should be and the final result will be perfect since the almond paste is light and compliments the dough not overpowering it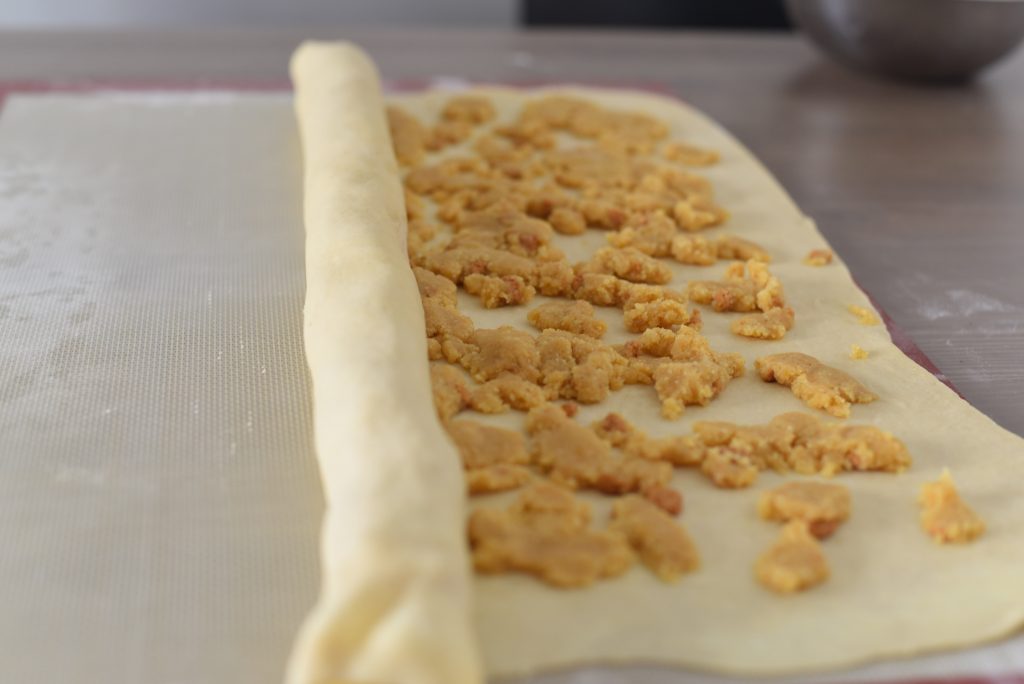 There is a trick in creating the special semi-crushed markings in the almond babka rolls. After we roll the dough and cut it into a 3 inch pieces, we use any round shape object in order to apply pressure on the rolls.
We don't push the dough all the way thru, just half way until a mark is appearing on the almond roll and then release, in this case I used a regular pencil for the squeeze.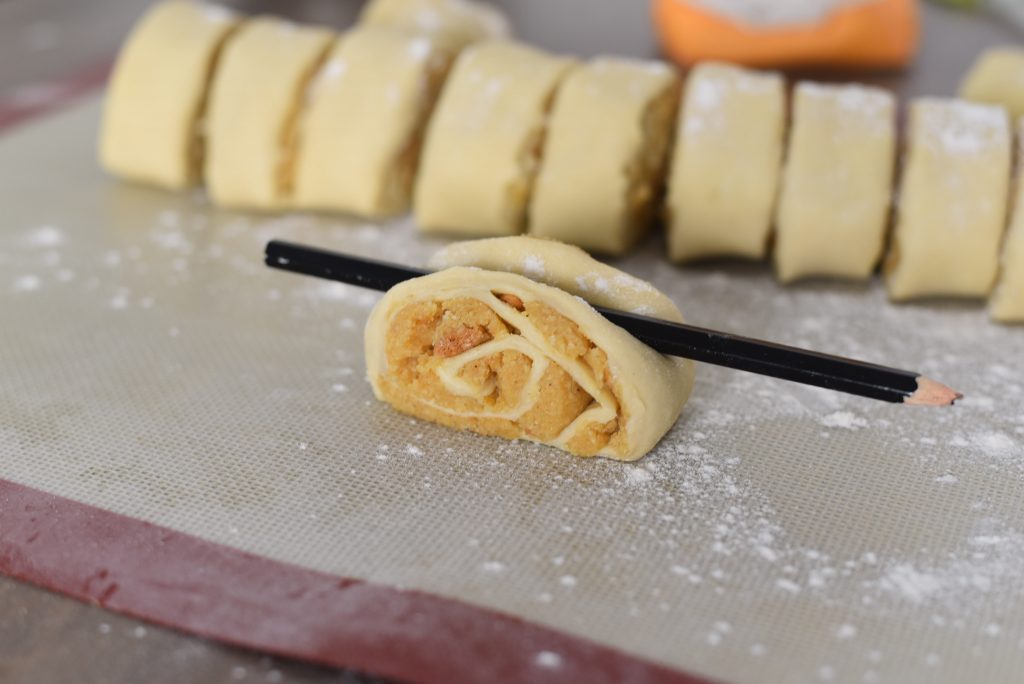 Baking is fairly short, about 25 minutes until the rolls are golden and crispy, I do use a sugar syrup in order to give the almond rolls its extra sweet flavor and shine, powdered sugar on top is optional but highly recommended as well.
Enjoy! and make sure to make enough for your guests as well. 
(Visited 1,669 times, 1 visits today)
Steps
5 minutes

Making the Almond filling

In a food processor place the sugar, almonds, lemon zest, orange zest, salt, cinnamon and pulse until combined.
Add the butter and egg yolks and pulse until combined.
Add the biscuits and pulse just a bit (2-3 pulses), we don't want a biscuit powder, we want nice surprising biscuits chunks in the filling, it's a lot more fun.

90 minutes

assembling the babka almond rolls

Set a parchment paper on a large baking pan
Place the Krantz (babka) dough on a floured working surface.
Open the dough to a 30x20cm (12x9 inch) rectangular thin shape.
Spread the almond paste on the dough, don't worry if its grainy and not spreadable, the dry roll filling will add texture to the rolls after the baking.
Roll the dough into a log shape and cut it to a 2-inch (4-5 cm) width pieces.
Squeeze each piece half the way down with some kind of thin oval tool (I used a pencil), be careful not to squeeze the cookie all the way down.
Place the rolls on a parchment paper, cover with a wet towel and proof for 1-1½ hours.

5 minutes

Making the 60 brix sugar syrup

25 minutes

Baking and serving