Ingredients
650g/20oz

Hanger steak

it can be a less weight cut as long as its over 300g/10oz to keep cooking time proportions
Directions
Cooking Sous-vide Skirt steak is the best way to cook this cut at home.
I didn't plan to cook a Skirt steak, it's just that this is one of the cuts I can't resist on cooking and this what happen when I went into the butcher shop the other day and saw this beautiful Skirt steak lying on the counter. it was not for presentation, I happen to walk in when he cleaned half a cow and separated it into the different cuts.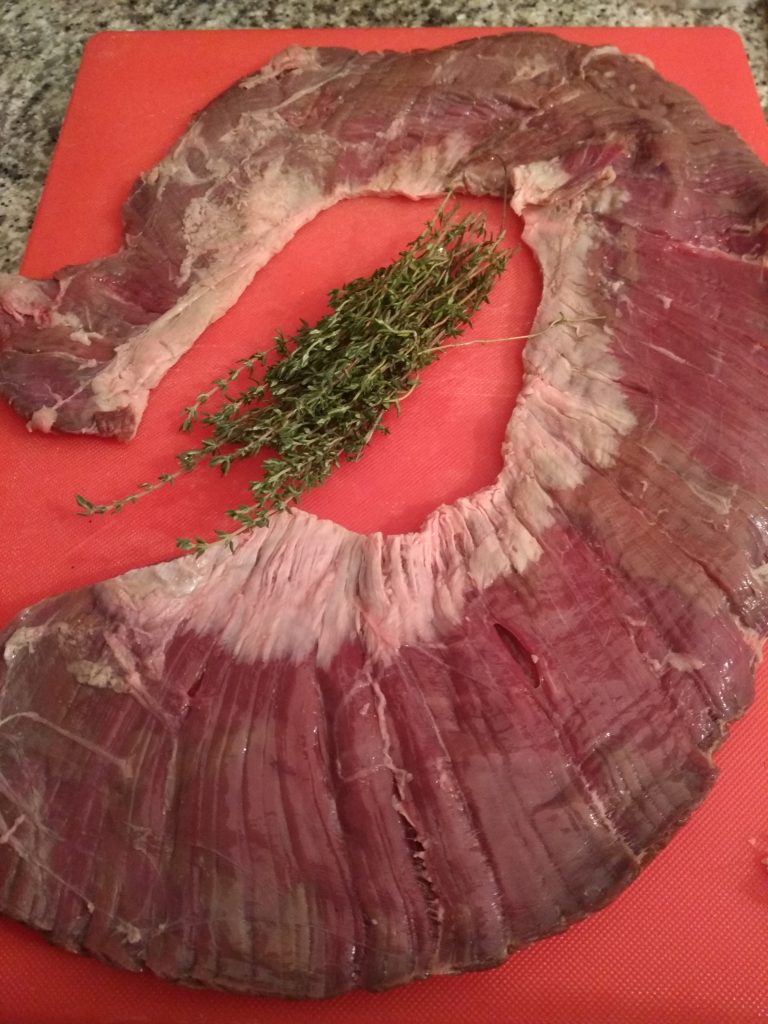 Skirt cut is a part we refer t as a hanger steak. Hanger steak derived from the diaphragm and it is located in the lower part of the Cow's belly. when I saw this cut I had to grab it and it weighed 670 grams, biggest skirt I ever got indeed I went for the record!
Sous-vide Skirt steak at home 100% foolproof
Cooking Skirt at home is not difficult, all that this cut needs is a quick sear on a hot pan or grill because this cut has so much flavor and rich in taste. The reason is that diaphragm has a lot of blood because it's a muscle that is working constantly.
Saying the above, this cut tends to be chewy and this is why the long sous-vide cooking is absolutely essential in order to get the most out of this steak.
I use Sous vide cooking for most of my meat cuts today, certainly the ones that are fitted for a sear, it just the most accurate way to make meat and I use it often.
The sous vide cooking make the skirt tender so all that we have left after 24hrs of cooking is just a quick sear on the pan and there you go, a meal in 10 minutes which you don't have to ventilate your house for hours afterwards.
Again it's not a tender cut and if you don't like to chew on a steak this is not the cut for you, in this case I wanted to soften the meat to reduce its stiffness and to retain all of its flavors while sticking to the basic searing on the pan technique.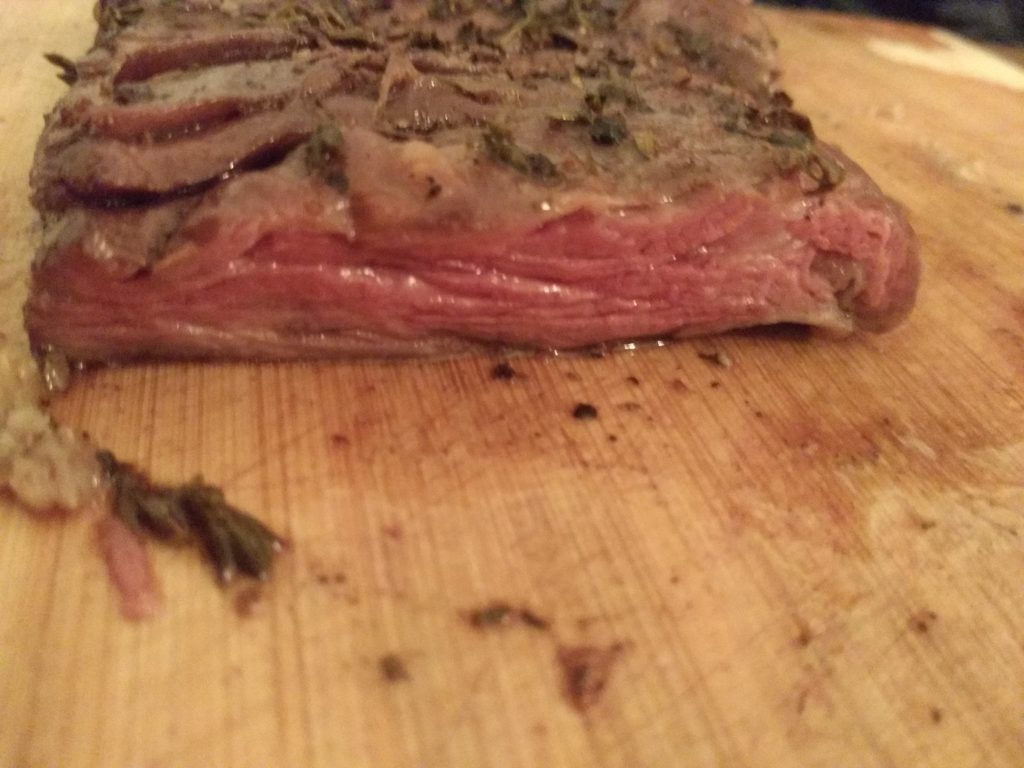 (Visited 3,961 times, 1 visits today)
Steps
| | |
| --- | --- |
| 5 minutes | prepare the meat |
| 24 hrs | Sous vide cooking |
| 5 minutes | searing ans serving |