Ingredients
from 1 medium lemon

Lemon Juice
Directions
Burghul salad is one those salads that can easily be a full meal, it's healthy, packed with nutritional values, and… it will not leave you hungry for carbs.
Burghul (Arabic version), called Bulgur in Turkey, is a kind of pre-boiled cracked wheat, usually durum wheat that is one of the Mediterranean basic nutrition and can be found in many dishes and variations.
How to prepare a basic burghul salad?
Well, the good news are that making the basic salad is very easy, easier than making a rice bowl.
In some recipes, I've noticed that the Burghul is actually boiled like rice, however this is really not needed.
Like I said, the burghul is pre-boiled and then dried out so a simple 20-30 minutes of soaking the burghul grains will make them nice and tender.
For the basic burghul salad, just season with salt and pepper, drizzle some olive oil and mix, that's about it, this is the basic salad, however additional flavors are needed, I like the grilled vegetables just as you'll see in this recipe.
Grilling Vegetables for the salad
The amount of work needed for the vegetables is minimal, just throw the vegetables into a preheated oven, of 225°c/450°F for about 40 minutes until a bit burnt.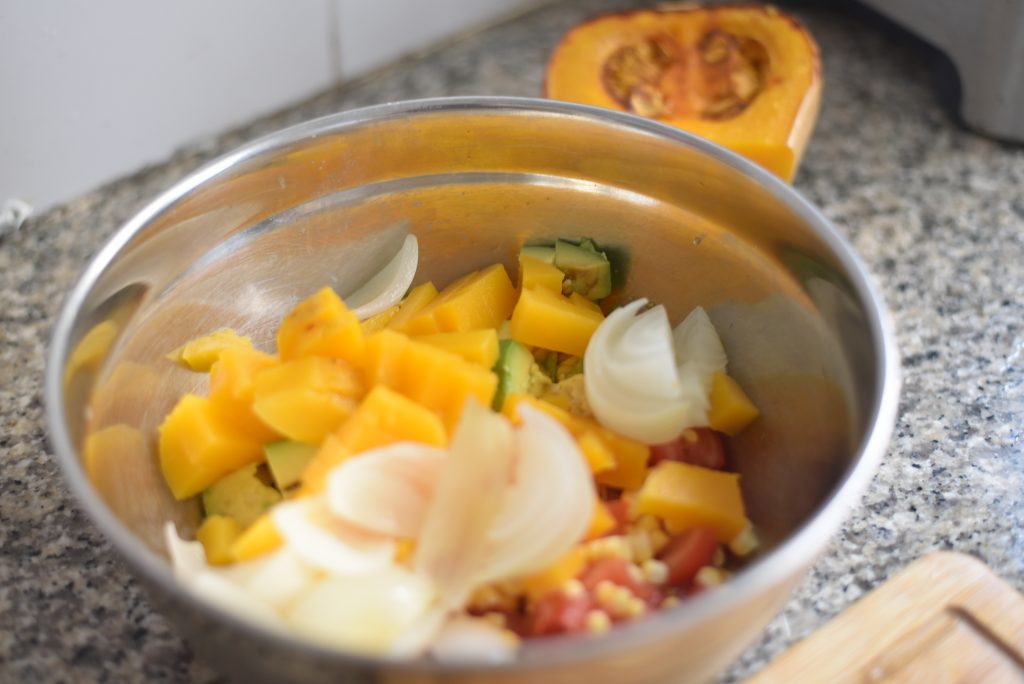 You can use whichever vegetables that comes to your mind, I used a mix of grilled butternut squash along with grilled cauliflower and grilled onion as my smoky feeling to the salad.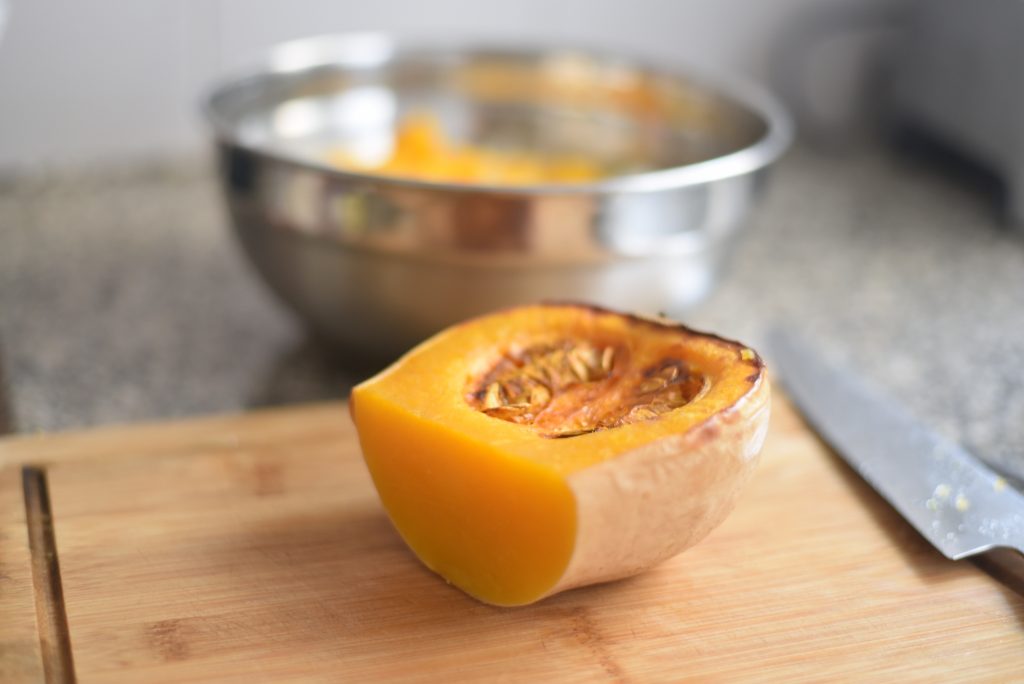 In addition, I added fresh vegetables like tomato, sweet corn (uncooked so it has to be a quality one) and avocado to add some freshness in the dish, making it lighter and add crunchiness.
Keeping it simple
The idea is not to tamper to much with the basic flavors, so the salad dressing consists of only lemon and olive oil only, no need for additional flavors. This cooking method is similar to another Mediterranean dish, the Yogurt Tahini zucchini puree, minimum tempering with the original flavors
Getting this salad into your dinner routine is a great idea, it's both filling and healthy, it will make your dinners colorful and tasty with minimum kitchen time.
(Visited 353 times, 1 visits today)
Steps
30 minutes

Making the Burghul

40-50 minutes

Grill the vegetables

10 minutes

making the salad

Drain the burghul and place in a large bowl.
Cut the butternut squash, cauliflower and onion into small- medium pieces and add to the burghul.
Dice the tomatoes and avocado into small pieces, add the corn, and pour into the burghul bowl.
Season with salt and pepper and add the olive oil, mix well and serve.