Ingredients
350g/12 oz.

Ricotta

drain the ricotta for 1 hour

30g/ 1 oz.

grated parmesan

150g/5 oz.

all purpose flour

you might need more or less flour

for dusting

Semolina flour
Directions
Gnocchi is one of the most challenging dumpling you can ever make, the proportions between the potato and flour has to be precise and the worst part is that nobody has a foolproof recipe to work with because of many factors which can't be controlled.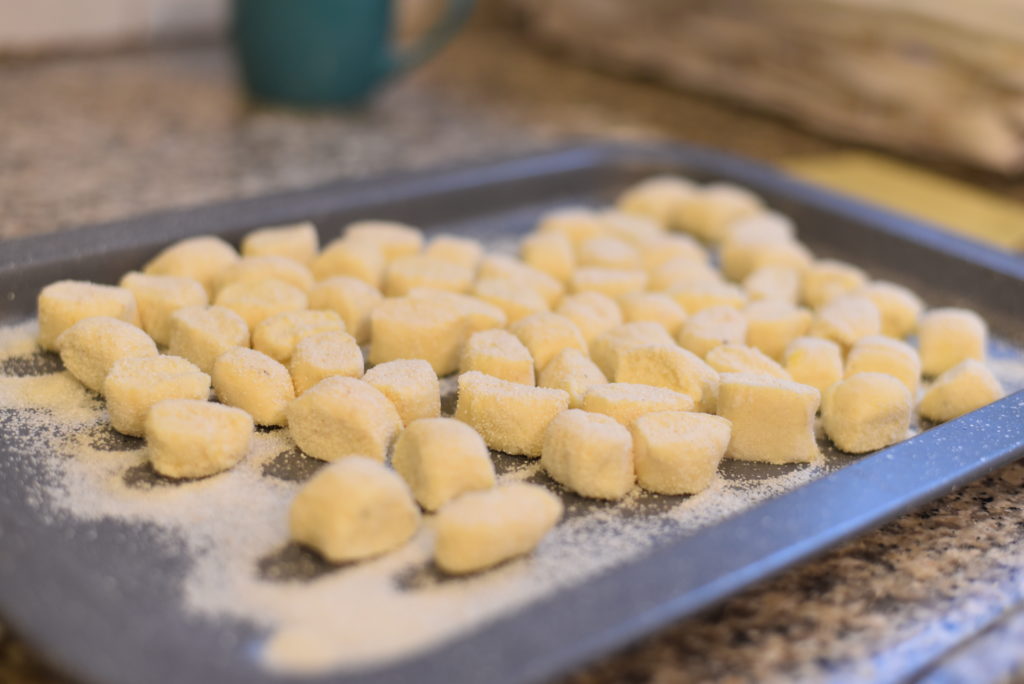 Humidity level, kind of potato, age of potato (Yes, the amount of time a potato has been resting on the shelf affects its starch level), the kind of flour used and the size of the eggs can vary affecting the gnocchi texture.
I have to say that today, I make a pretty good potato gnocchi but even with experience, sometimes it gets dense, what I'm trying to say is that it is never a safe bet.
On the other hand, Ricotta gnocchi uses accurate measurements, no need to shoot in the dark hoping to hit something, the proportions are very clear and most important, its fast! about 10-15 minutes making a batch A-Z.
The texture of a homemade ricotta gnocchi is light and airy, the kind we always dream about when making a potato gnocchi, and the flavor is divine, packed with a cheesy umami flavors, this kind of gnocchi is a sure bet, especially if you don't have so much time on your hands.
Whenever I'm making homemade ricotta gnocchi I usually make a large batch and freeze it for future use. These gnocchi freeze perfectly and the best part is that you don't even need to unfreeze it, just throw it as is into a boiling water and the miracle happens.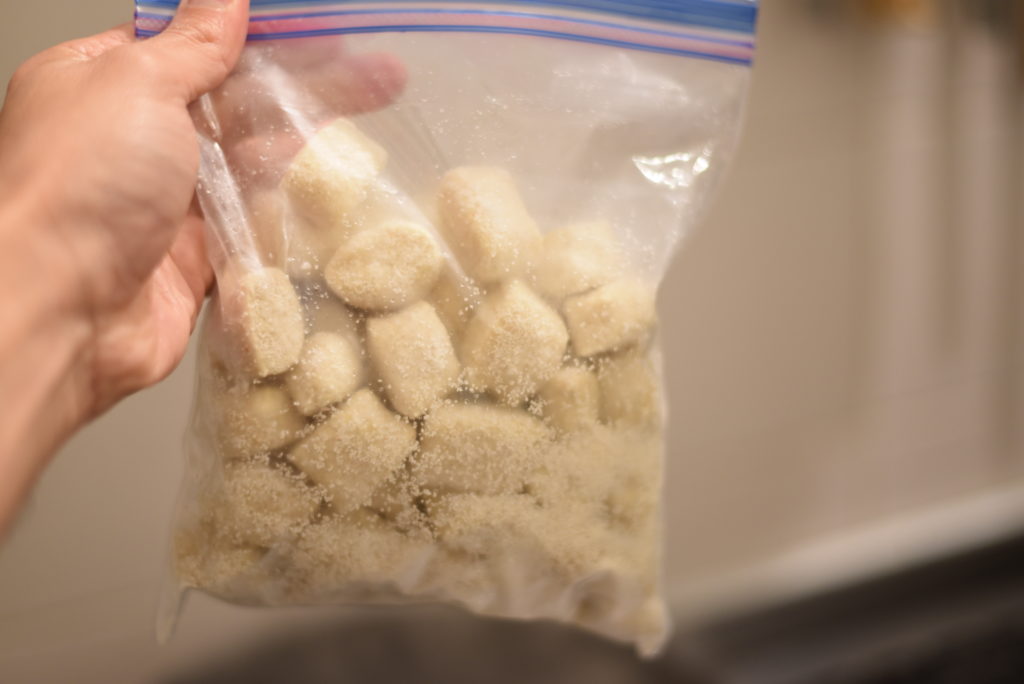 Of course, whenever using frozen gnocchi the boiling time will be slightly longer, but we're talking an extra of 3-5 minutes nothing that we can't handle.
So, don't be afraid of making these gnocchi, it's easy, fast and delicious, and I can bet that 50% of your guests will not even guess it's not the classic potato kind.
(Visited 721 times, 1 visits today)
Steps
5 minutes

starting the gnocchi

Drain the ricotta cheese, either in room temperature for 1 hour or in the fridge overnight to remove excess liquids., use a fine mesh strainer or a paper towel.
In a large bowl, add the exactly 350g/ 12oz ricotta, parmesan, half of the flour, egg, egg yolk and salt.
Combine ingredients and gently add the remaining flour a tablespoon at a time until you reach a flexible dough consistency.

5 minutes

shaping the dough

3 minutes

making the gnocchi