Ingredients
180g

Butter

Melted Butter

120g

Vanilla Sugar

it can be replaced by regular suger and tsp of vanilla extract

80g

white all purpose flour

finishing
Directions
I would go far and say that Banana bread is a pretty foolproof recipe, you mix all the ingredients in the correct order and magically get an amazing banana loaf that can be a great dessert or perfect coffee companion or just toast it as a bread with a bit of butter.
but there is a big difference between good banana bread and a great one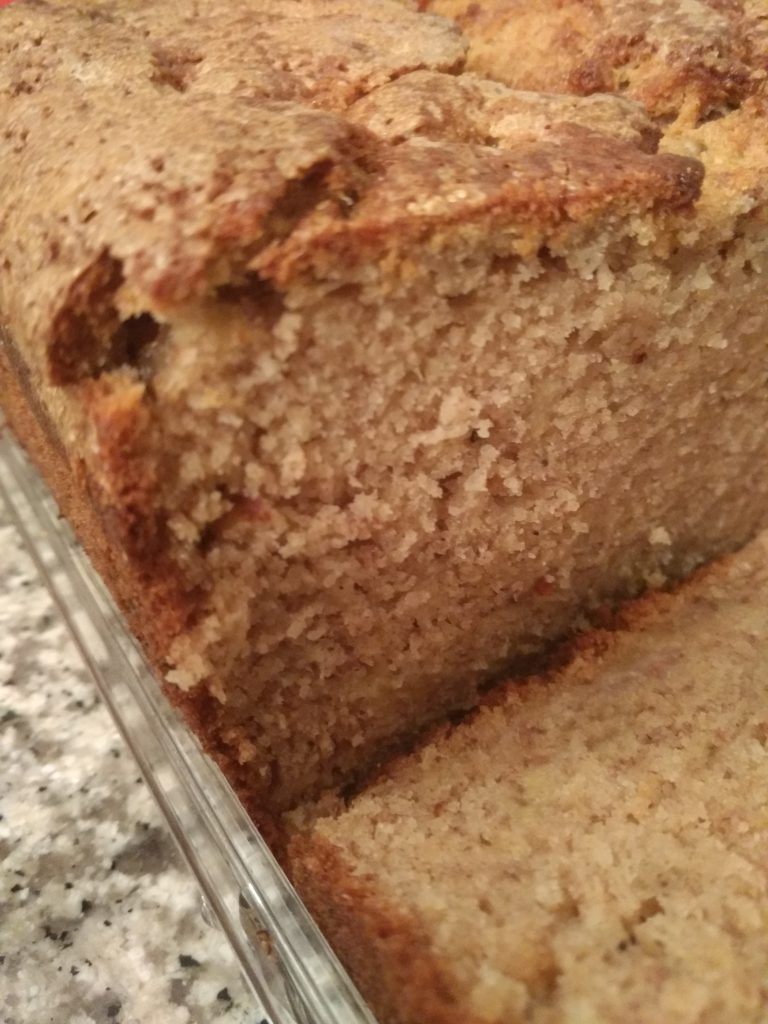 So, let's make a great banana bread
The secret for a good banana bread is using ripe bananas, their natural sugar percentage is far higher and this will allow us to decrease in amount of sugars added to the cake.
Second flavor enhancer for this banana bread is the yogurt which give a kind of sour umami taste for the bread and actually blocks the sweet taste from overcoming the whole cake.
The mix of whole wheat flour and semolina flour will create a good semi grainy texture and the white flour will be the glue of the dough. the semolina and whole wheat absorb less liquids making the cake wet and spongy.
Don't bother in mixing all ingredients by hand, a stand mixer with the whisk attachment is the fastest and most comfortable device for sponge cakes such as this.
I didn't use any walnuts or pecans for this banana bread recipe, I like a smooth texture but you can certainly add about 1/2 a cup of your favorite grain.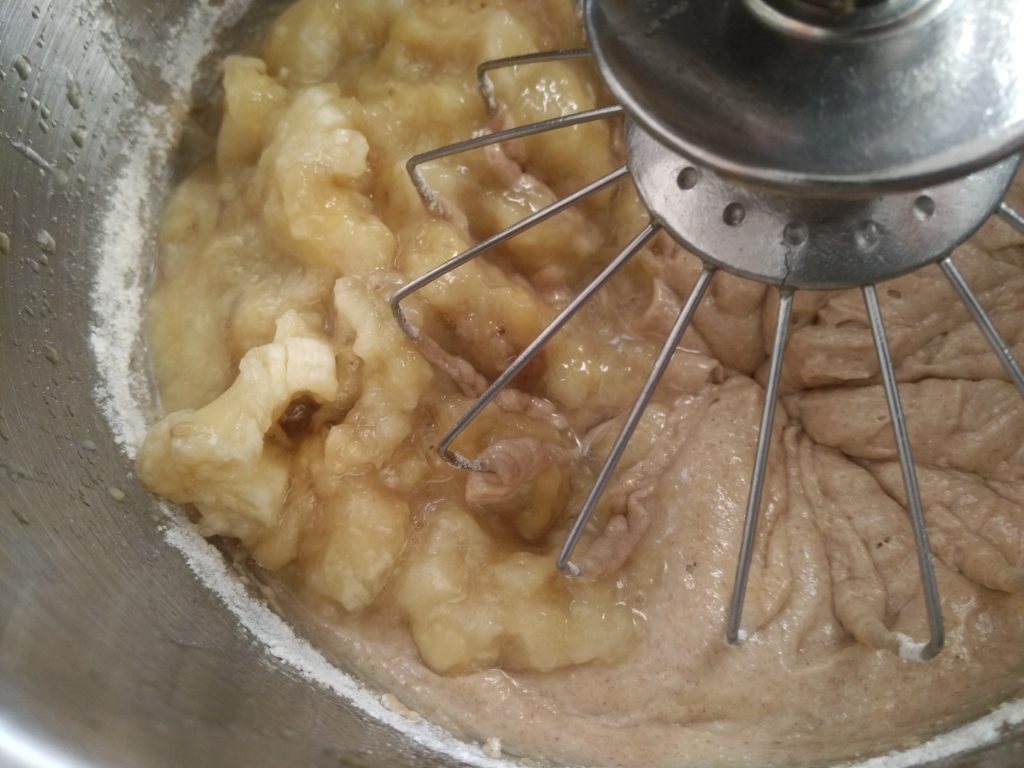 Baking the Banana bread
Like every pound cake we need to take a good care for the last 10 minutes for it to be nice and moist.
Every oven is slightly different in temperature and when we bake the bread and don't want it to be dry we need to check every 5 minutes from the 45th minute of baking time to make sure it is we are not overbaking.
Baking speed also varies between loaf pans, if you bake the banana bread in a smaller pan, most chances it will be ready before the big pan I have used in this recipe.
(Visited 2,532 times, 1 visits today)
Steps
25 min

prepare the batter

Preheat the oven to 175°C/ 350°F, and butter a 11 x 21cm loaf pan.
In a stand mixer fitted with the paddle attachment, mix the butter and sugar until light and fluffy for about 2 minutes.
Slowly add the eggs one at a time, add the yogurt and mix for another minute.
In a separate bowl mix all the dry ingredients, flours, baking soda, baking powder and cinnamon and add slowly to the egg mix.
Add the bananas and mix 20 seconds just until incorporated.
pour mixture into the pan, sprinkle with the brown sugar on top of the cake and put in the oven.

1 hr

baking time