Ingredients
For the cake

450g/ 1 pound

pitted dates

800g/ 5½ cups

Semolina flour

180g/ 1½ cups

Whole wheat flour

For the Syrup

½ tsp (1 drop)

Rose water

optional
Directions
The semolina date cake is a typical middle eastern dessert, it combines all the common ingredients that this region has to offer and the most famous one to be associated with this region are of course the dates.
Whenever iI make the cake I use half of the sugar the recipe deems, it's just that these traditional cakes are very very…very sweet, this is the concept of dessert in the middle east, you need a super sweet dessert to go with the bitter coffee and contradict its taste.
Bake with semolina
I love cakes with semolina flour, the grainy texture is airy and lighter than regular wheat flour.
The granulated  semolina is later drenched in hot syrup that makes the cake moist and tender, melting in your mouth as you eat it and still firm in texture, what a wonder.
In the middle east there is a vast use in semolina based desserts in many cultures, in Egypt it's the Basbousa cake , in Libya it's the Safra, in Greece it's called Revani, in Morocco it's the Namoura and in Turkey it is the Tishpishti.
Semolina Date cake – basic instructions
This is a simple cake so the first stage will be to soften the dates, I do it in a saucepan over medium heat, I combine the pitted dates and the butter for a few minutes until they combine and the dates are soft and can be mixed with the semolina flour.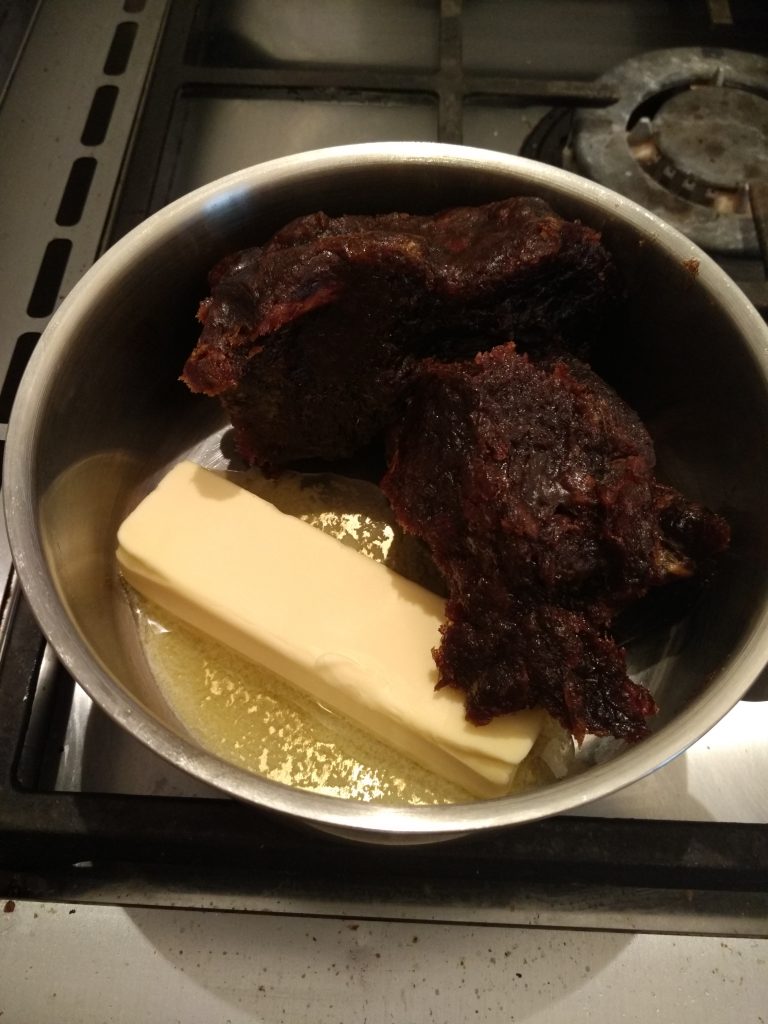 The rest of the ingredients can be mixed all together, the order of inserting them into the mixer is not important.
there are no eggs in this cake so it's important to that the mixture will form a firm grainy sticky dough that we can flatten on the surface of the baking pan, if the mix is too dry add some more water.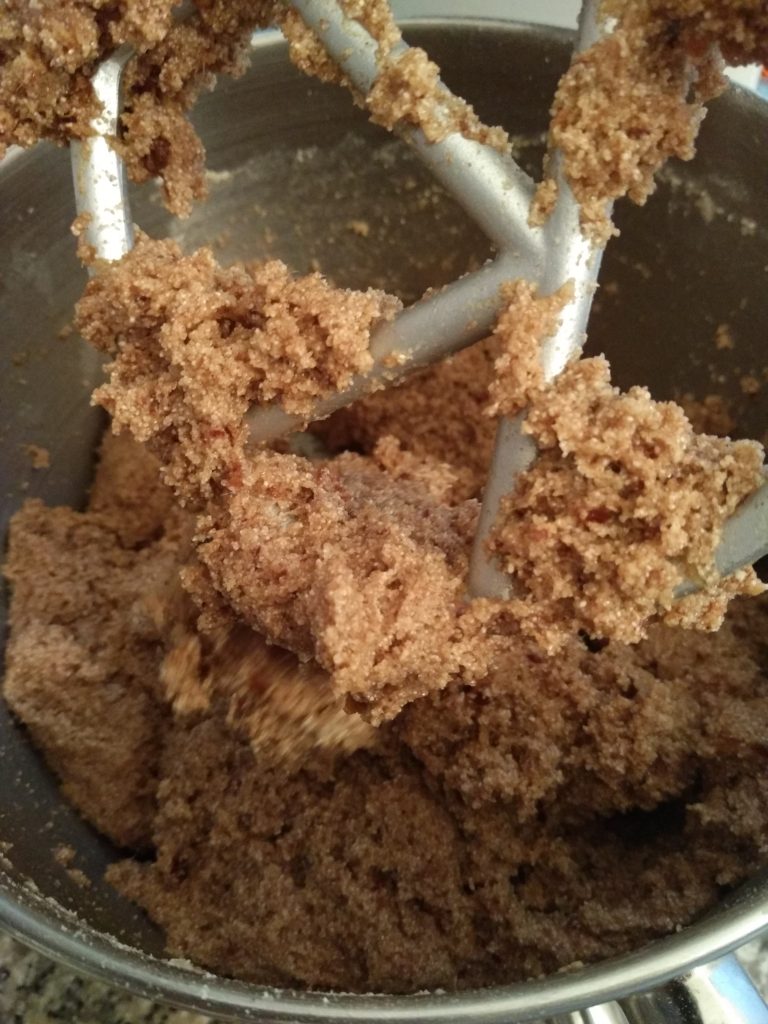 After flattening the semolina date cake mix on the baking pan mark diamond shapes with the knife but don't cut all the way thru, it's just a mark, after the cake will drink all the syrup we will cut it all the way thru.
Add some kind of dry nuts to each of the pieces, almond, whole nuts, cashew whatever you like best.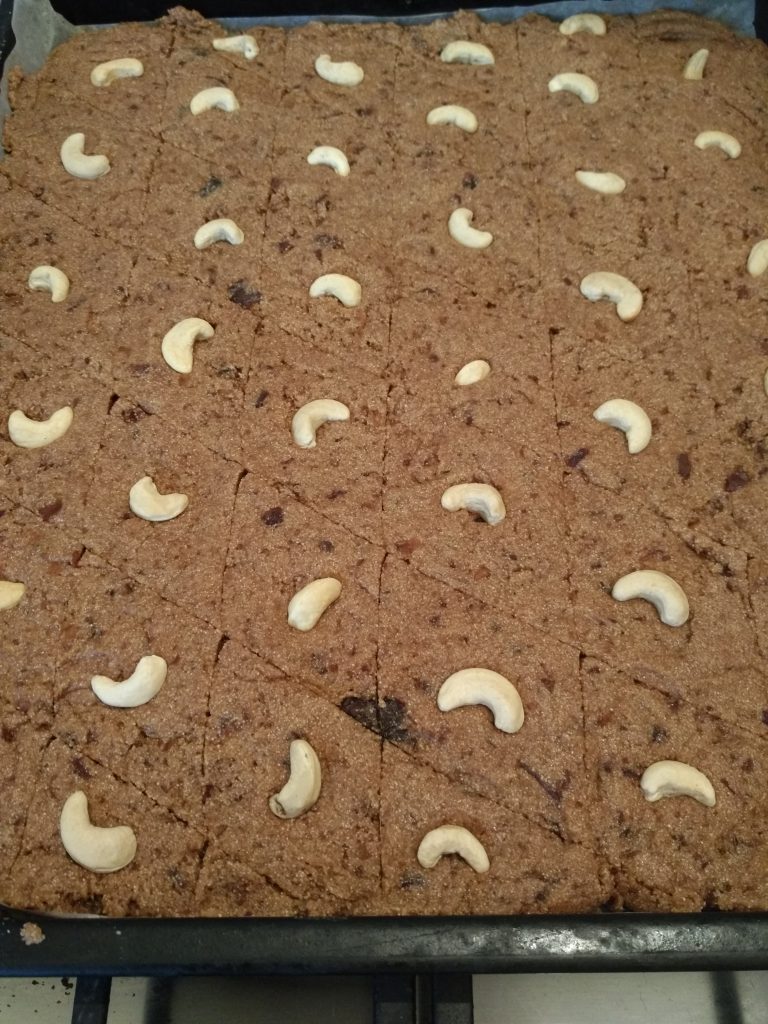 Life is sweet, its syrup time!
after the cake is out of the oven we immediately spread the syrup on top of it making sure it absorbs all the liquids while the cake is still hot, this will ensure a soft and moist cake.
The traditional recipe deems for a 1:1, sugar: water (1 cup of sugar and 1 cup of water) ratio in the syrup making it very sweet. I reduced the proportions to 2:1 ratio (2 cups of water vs 1 cup of sugar), but it's up to you if making this cake super sweet as the original recipe.
its optional but you can also add rose water to the syrup giving it a more oriental flavor.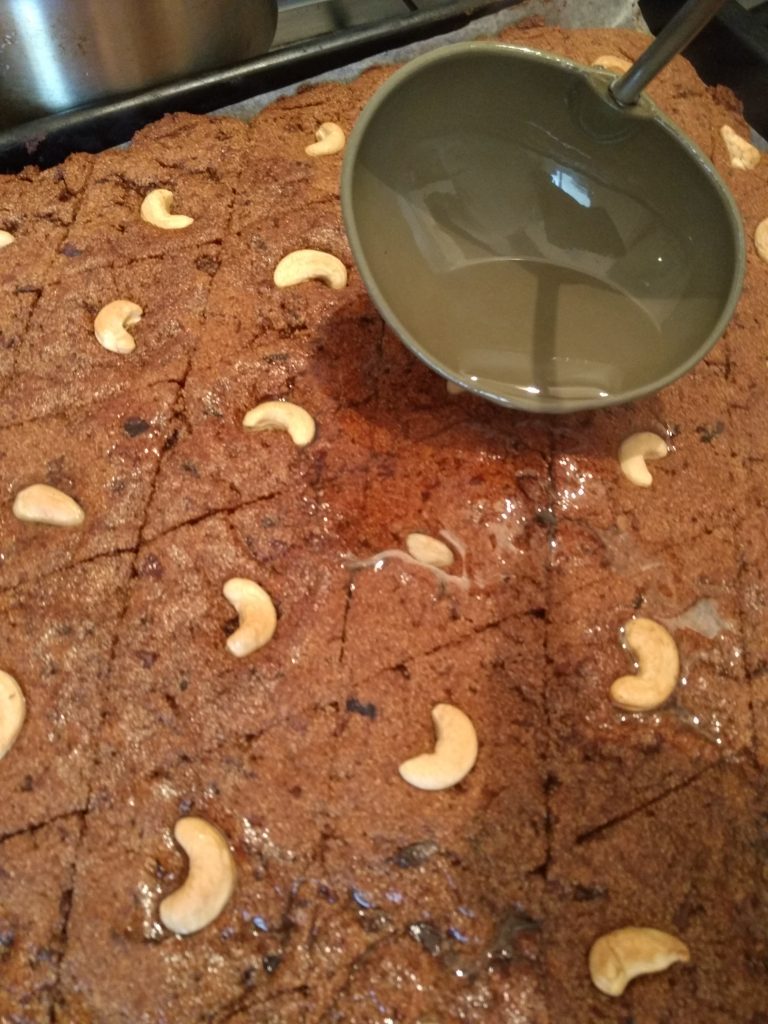 (Visited 3,690 times, 1 visits today)
Steps
5 minutes

soften the dates

35-40 minutes

making the cake

Preheat the oven to 180°c/ 350°F.
Set a stand mixer with the paddle attachment.
In the mixer bowl, place the semolina flour, whole wheat flour, baking powder, sugar.
mix the dry ingredients for a few seconds and add the date-butter mix, cinnamon and salt.
Mix for 1 minute until fully incorporated and pour the water in a steady drizzle.
Mix for another 2 minutes and place the dough in a baking pan.
Flatten the dough and create a diamond shape marks with your knife, not cutting the dough all the way thru.
Place a cashew nut in each piece, and place the baking pan in the oven.
Bake for 35-40 minutes.

5 minutes

making the syrup

5 minutes

finishing the cake