Ingredients
450g/ 1 pound

Spinach

washed and dry

4 medium cut to 1-2 inch cubes

Potatoes

For serving
Directions
What is it about Spinach and Potatoes that pair so good? its a great match in every cuisine but the Indian versions take this combination to the highest peaks. Aloo Palak is one of those dishes that you can easily make as a side dish in an Indian dinner or as a main dish.
Aloo (potato) Palak (spinach) is a signature Indian dish, originally from the states of Punjab, haryana and Uttar Pradesh, it is also popular in Pakistan. The most known version of this Genre is the Palak Paneer which is the spinach gravy with the paneer cheese instead of the potatoes in this recipe.
This classic dish can be created as a wet spinach gravy with potatoes swimming in it or as a curry of potatoes and spinach with little or no gravy.
In this recipe I will go for the Gravy version which is in my opinion a better dish, certainly if you add a side dish of rice or chapati, making this amazing gravy absorb in the rice and I usually wipe the bowl with a chapai until finished.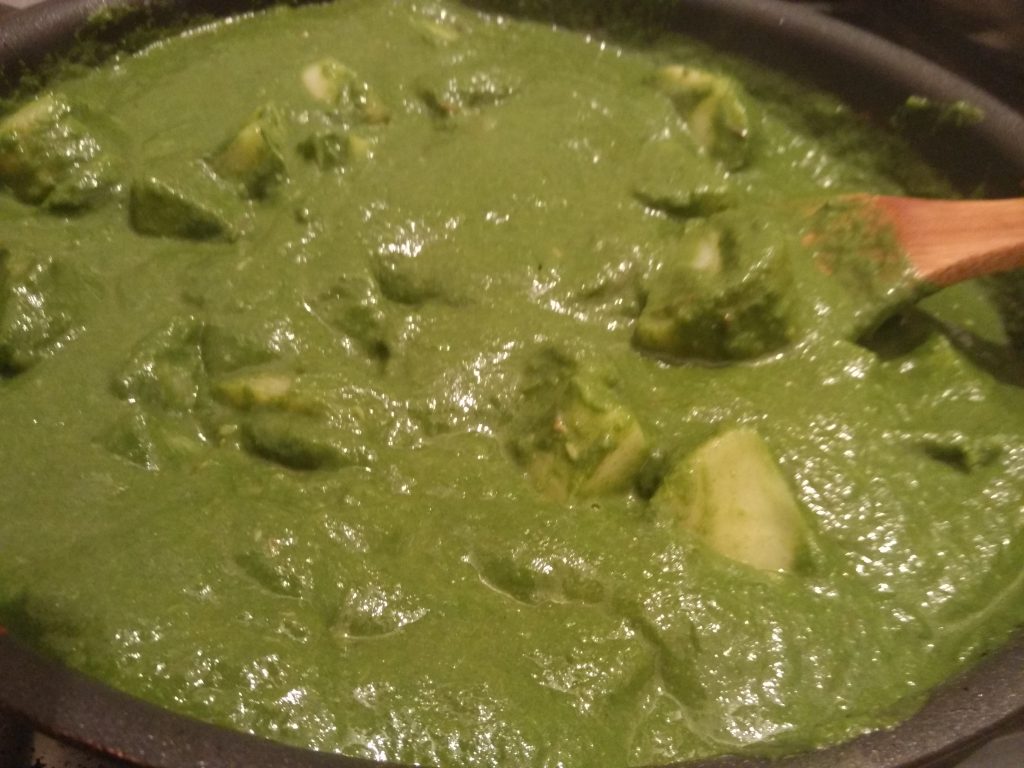 Aloo Palak master plan
When making the spinach sauce we need to keep in mind that the heart of the dish which will determine the flavor is the spice mixture added prior to the spinach. Only after the spices had exhaled and sweated out all the flavors and aromas we can move to the next stage and ultimately grind this sauce into a smooth paste.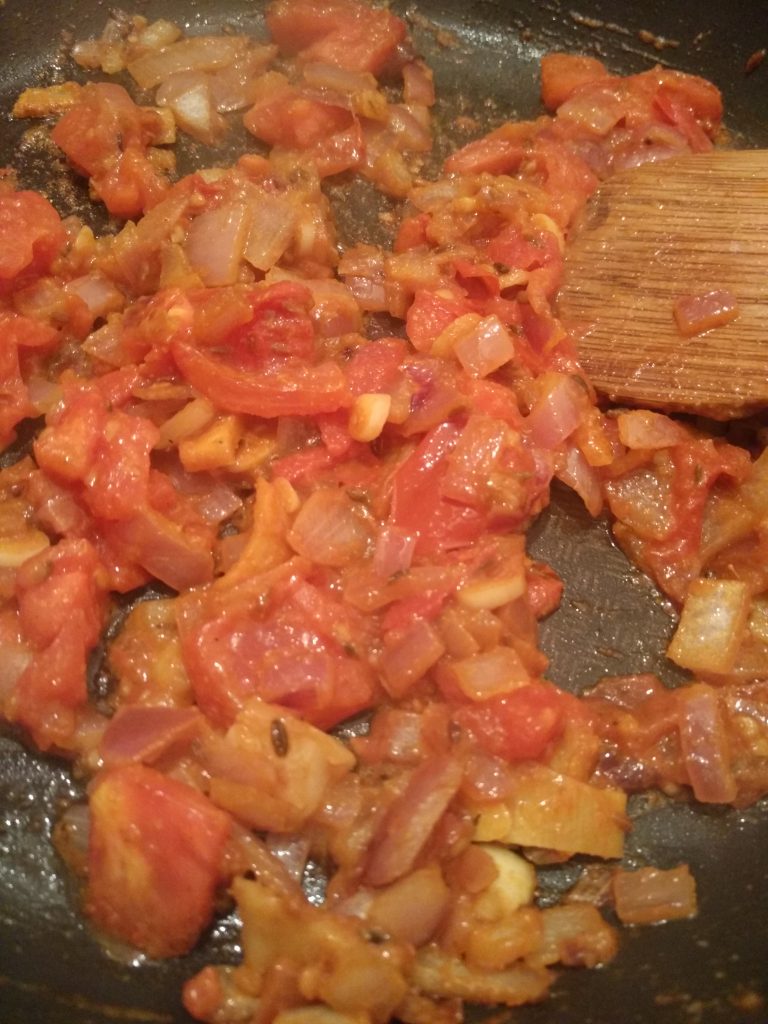 There are various ways in making this dish, if you want to take it to a more smooth like paste add some cream to the sauce.
in my opinion it is not needed instead I use butter or Ghee (purified butter) and cashew paste to smooth out the sauce and thicken it.
The potatoes are precooked in hot water and added to the sauce only on the final stage, we don't want them to fall apart in the dish, we want them to be firm.
Try making this dish in your own variation, it is a colorful and and fun for any occasion.
(Visited 595 times, 1 visits today)
Steps
7 minutes

Boil the potatoes and blanch the Spinach

Bring 2 medium pots to a simmer.
set a bowl with ice water.
In one of the pots drop the potatoes for about 20-30 minutes, they need to be a bit firm, not mushy.
In the second pot drop the spinach for about 4 minutes and immediately drop into the ice water in order for the spinach to stop its cooking and remain a bright green color.
Dry the spinach with a towel.

Start the sauce

Heat a large pan over medium heat.
Add 1 tbsp of butter and wait for it to melt completely, add the cumin seeds, stir for 30 seconds until they start to crackle. Add the onion and mix for 3 minutes, throw in the garlic and ginger and mix for another minute, add the tomato and stir for another 2 minutes.
Throw in the cumin powder, coriander powder and turmeric powder, mix for 5 more minutes until the mixture start to sweat, lose most of its liquids and spices add all their flavor.

3 minutes

Grind the spinach and tomato mix

10 minutes

Finishing the sauce and serving