Ingredients
5 medium-big skin on

zucchini
Directions
I've been a Hummus fan for years, a once per week kind of meal, thing is, after Humus I can barely move and going back to my office is out of the question. in this recipe, I wanted to create a delicious paste, humus like, something I can spread on bread but not feel so heavy, this is how I came up with the yogurt tahini zucchini puree.
For me, a vegetarian dish for lunch is great, I can eat it and still be able to go back to work without the heavy feeling.
In this season, the zucchini has a great flavor, full of juices with firm texture, in order to get the best out of them I went for grilling, they need to be grilled heavily, only this way all the sugars are extracted and they become sweeter and the natural bitter part disappearing.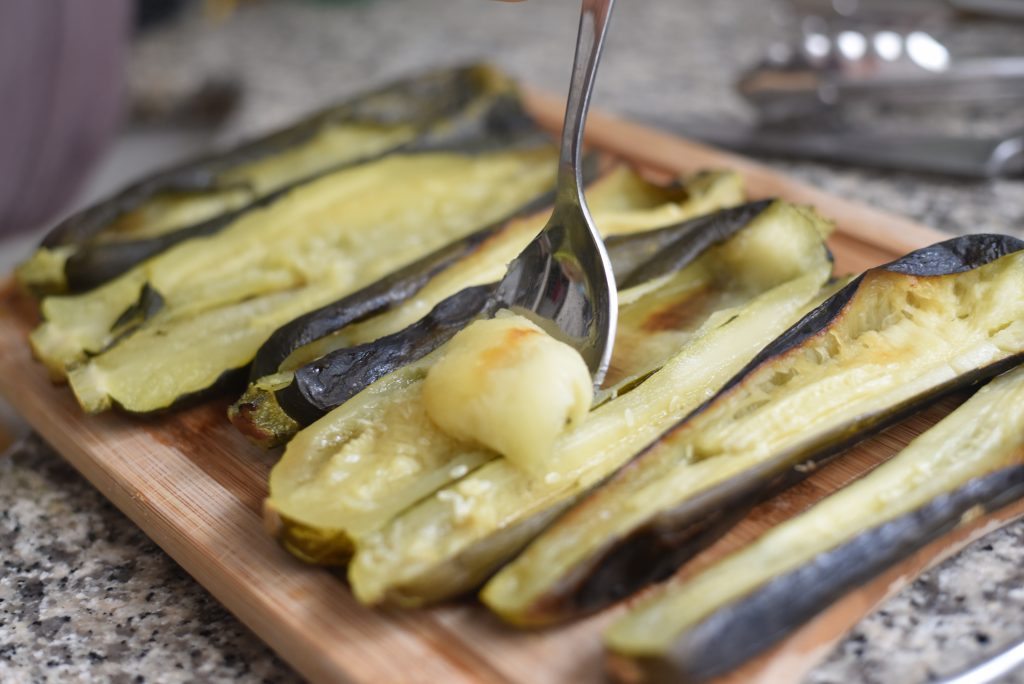 Taking this dish to the Mediterranean side was the obvious, Greek yogurt, lemon, tahini, all of my favorite flavor boosters, top that with olive oil and I promise you won't be able to stop eating this dish.
(Visited 468 times, 1 visits today)
Steps
45 minutes

Grilling the zucchinis

Preheat the oven to 230°c/450°F.
Place 5-6 medium-large zucchinis on a baking pan, sprinkle with some olive oil and place in the upper rack of your oven, bake for 45 minutes.
When they tender and a bit burnt, take them out of the oven and let cool for 10 minutes.

10 minutes

make the Zucchini puree