Ingredients
1.5 kilo (3.3 pound)

Picanha

can be caut into 2 pices in order to fit in the sous vide bag
Directions
Cooking Picanha sous-vide style is a great way to enjoy this cut at home.
I was first introduced to the picanha cut in Rio de janeiro when I went to one of the churrascarias over there. I have never seen this cut before however my host deeply recommended it and since then it's one of my favorites steaks.
The picanha is traditionally charred over a charcoal grill and usually cut into big chunks and grilled with skewers. At home, we will have to make the meat tender first in sous-vide style and seared on pan to create a crusty fat cover and for the fat to absorb in the meat.
Picanha (rump cup or rump cover in the U.S) is perhaps the most popular cut in Brazil, it is full of flavor and covered with a fat cap that keeps it moist and tender. Picanha is not an active muscle and as such it is a very tender cut and full of flavor just like the rump steak we are familiar with.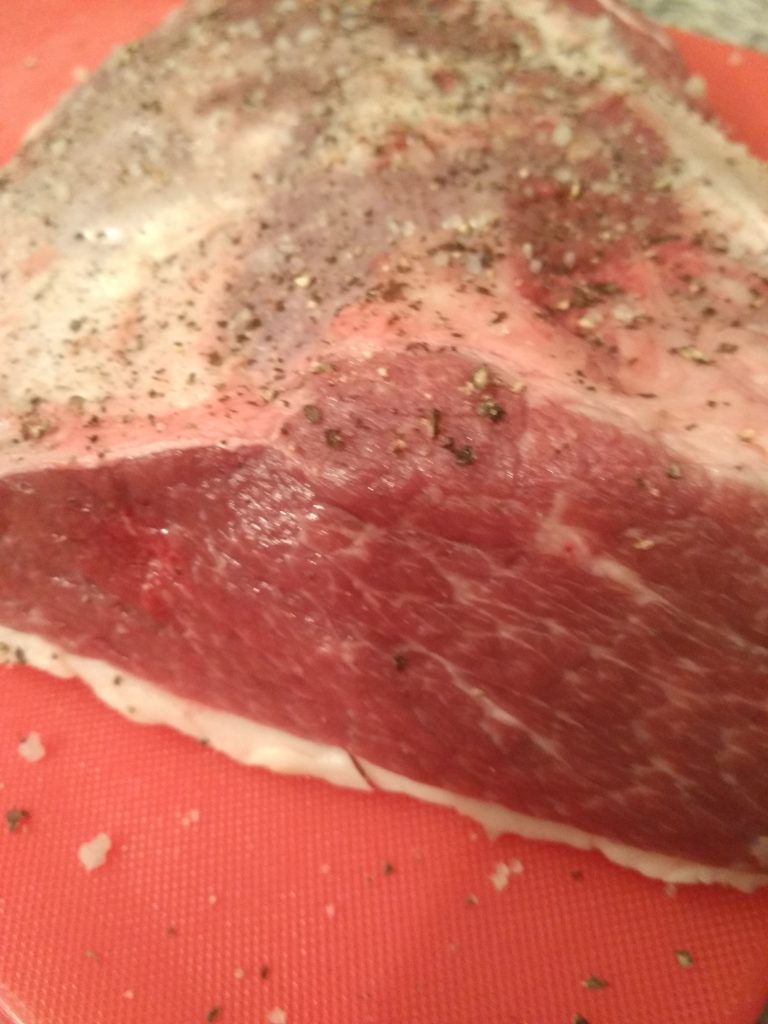 Dealing with Picanha indoors is quite a challenge since it usually slow roasted over fire for a few hours. the best method i think suitable for this cut is sous vide, I use here a 7 hr sous vide cooking in a low temperature of  55°c/131°F and searing on an iron skillet to get that fat cap nice and crispy.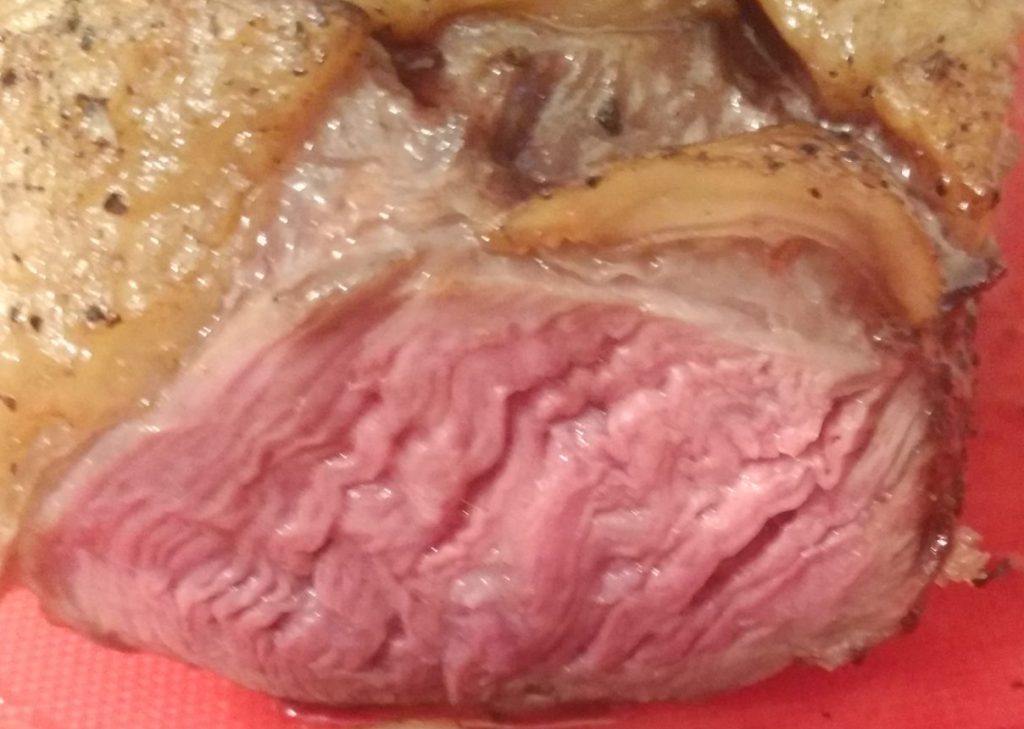 why should you make picanha sous-vide at home
let's admit it, most of us are not barbequing twice per week, it's something we do when family or friends drop by however when entertaining making the picanha sous-vide style will be the party's star. It is a great alternative for roast beef and will be a refreshing change.
If you love meat, this is the cut for you, 100 million Brazilians can't be wrong. This cut is all about natural flavors of the meat, we use only salt and pepper and let the meat do its talking so whenever you want to make picanha sous-vide at home you will enjoy it a lot.
(Visited 7,080 times, 1 visits today)
Steps
7 hrs

prepare the meat

15 minutes

Sear the Picanha

take the Picanha out of the bag and dry from all fluids.
set an iron skillet over high heat and place meat on the fat side, cook on this side for at least 5 minutes until golden brown and sear the other sides 30 second from each side.
take out of the pan and let the meat rest for 10 minutes.
cut into 1cm steak and serve.