Double-Boiled chicken stock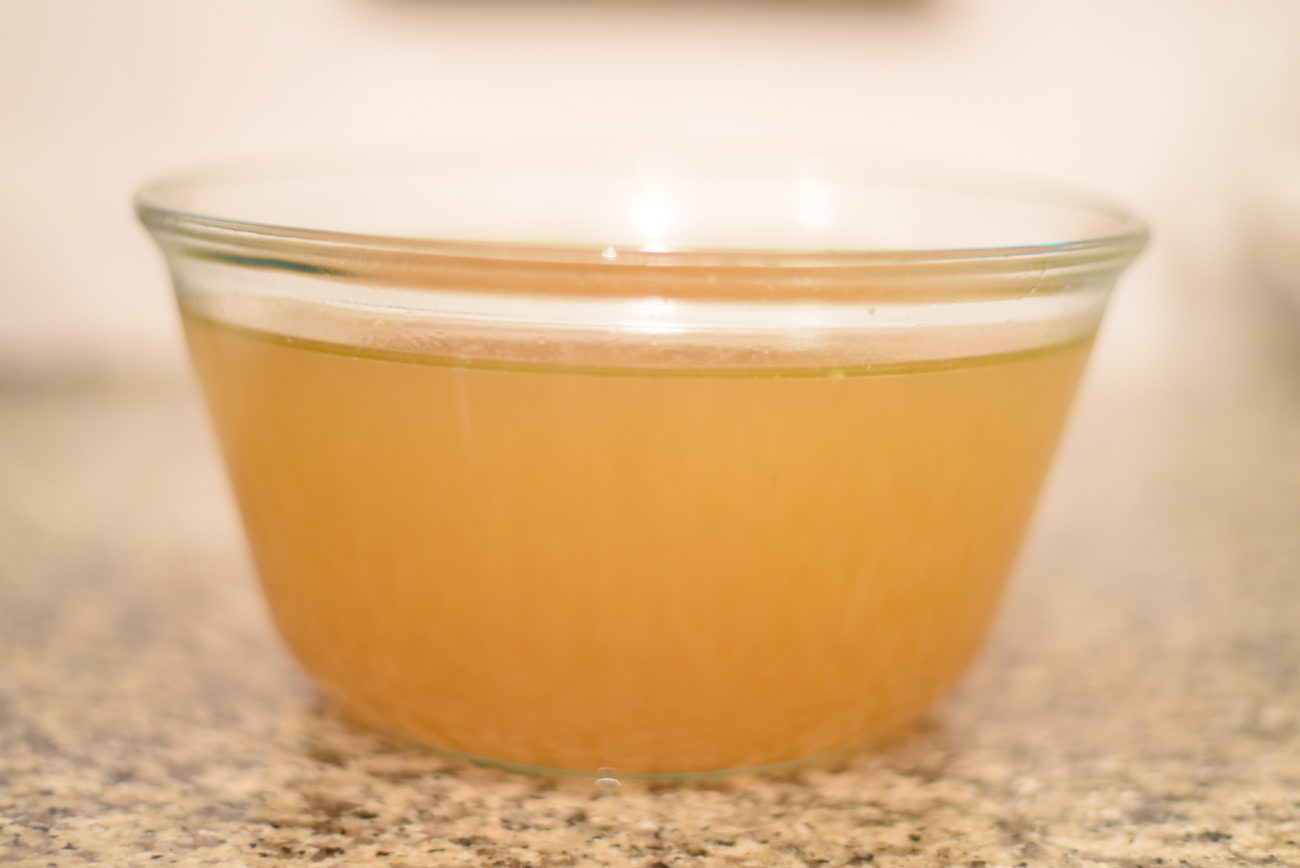 Anybody's who ever made chicken stock must have felt that flavors are not strong enough or not as accurate as you would expect your long-cooked chicken soup, this can be solved easily with the Double-Boiled chicken stock technique.
In some point of my cooking career I was wondering why does restaurant chicken stock has intense flavor and color, while the home cooked stock is good as well but it's not quite as good. Well… a few of the reasons restaurant stock is so good is because of the long cooking, spices, and the variety of chicken parts, however we can get to amazing results with the Double-Boiled chicken stock, better than a restaurant level with almost half the time.
Double-Boiled chicken stock – the method
Making it short, in order to get to intense flavors, all there's needed is to replace the fluids in the regular chicken stock with… I hope you guessed it… with chicken stock, how does that work? will it double my cooking time? absolutely not, if any, it will shorten your time and double the amount of quality chicken stock, here's how it's done.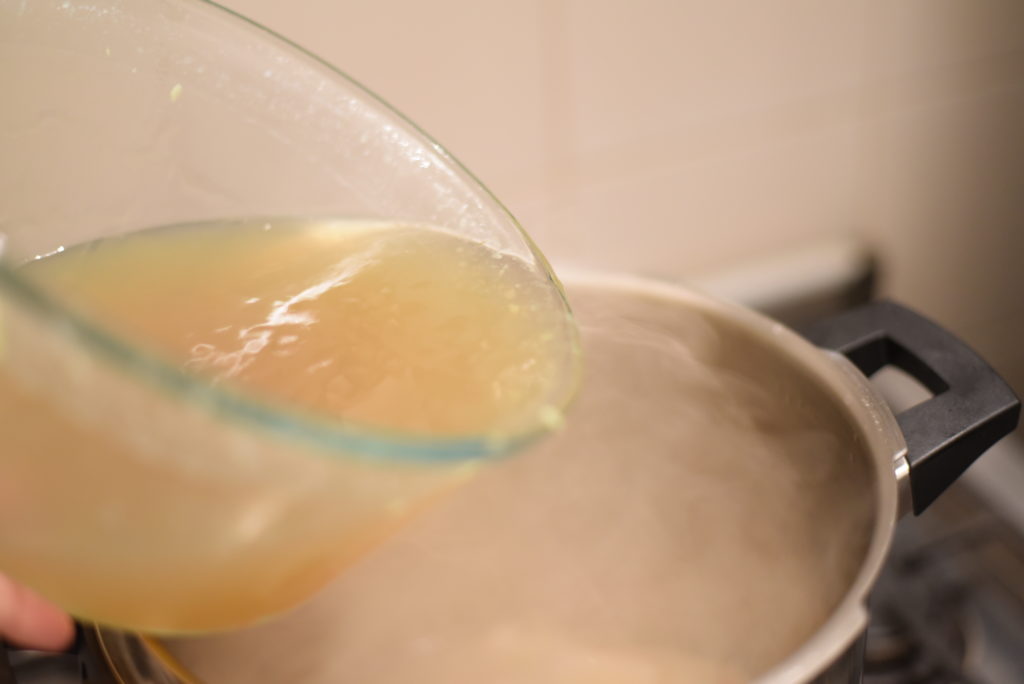 I like to do it over a two-day period, I mean, you can make the double boil chicken stock on the same day you actually make your primary chicken stock however, this is too intense for me plus, the flavors will be more intense if you make your primary chicken broth a day in advance, placing it in the fridge in order for all the flavors to combine. The day after we will make the second chicken stock, only this way all the flavors of the primary chicken broth have time to form a body and create a deep flavor.
For the second chicken stock we are not using the same effort as in the primary stock, I usually just throw a bunch chicken wings and necks, some root vegetables, roughly chopped adding the chicken stock liquids, some herbs and cook, the whole process takes about 5 minutes to prepare.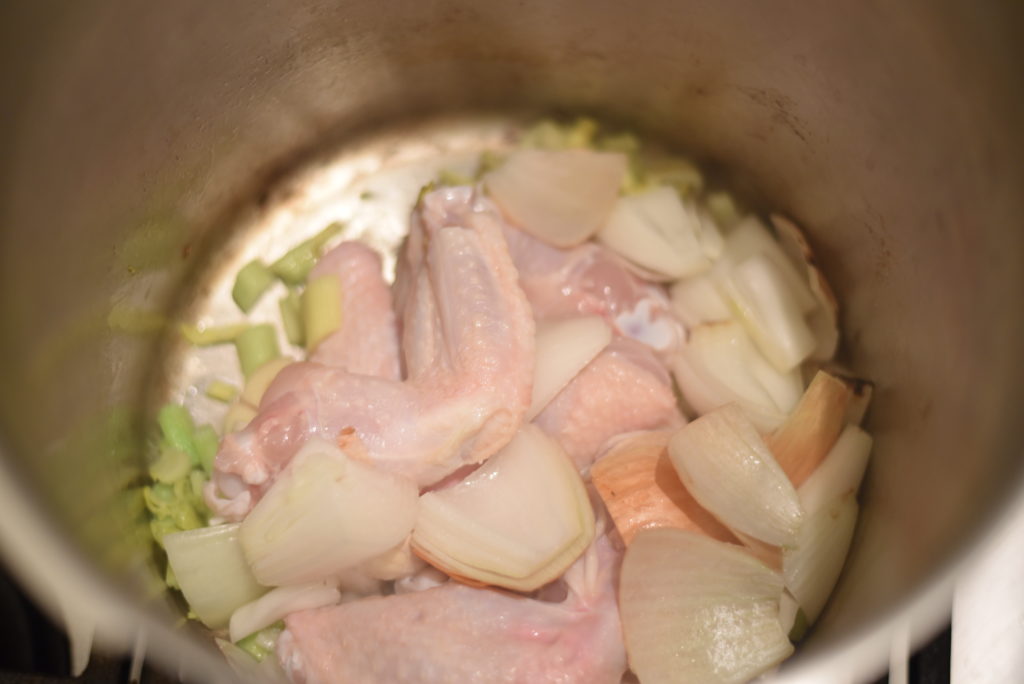 My preferred way is making the double-boiled with a pressure cooker, I don't want to wait this up a few hours, 1-2 hours is enough when cooking with the pressure cooker, and it extracts the flavors in an efficient way out of the chicken and vegetables.
You can add a variety of umami additions to the double boiled chicken stock, I like to add some ginger, dry white wine and dashi, this will create a super strong umami flavor which will be perfect for any cooking purpose, whether it's a stock for risotto or a base of a Japanese soup, it's perfect for all cuisine types.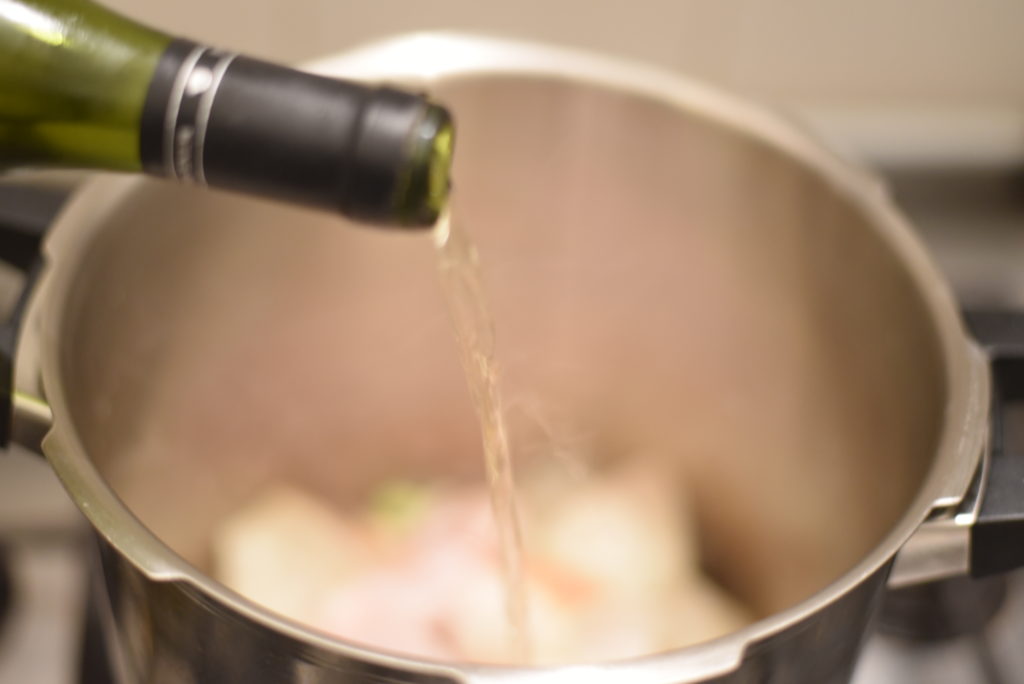 after the discarding all the vegetables and chicken parts and straining the stock, you should end up with about 3-4 liters of purified chicken stock, I usually store it in a few one-liter containers, ready to use whenever I need it.
Lastly, store it in your freezer, it can last for 3-4 months easily.
General suggestions on making the Double-Boiled chicken stock
Make a regular chicken stock in advance and place it overnight for flavors to shape a complex deep body
Use a pressure cooker for the second chicken broth to enhance flavor and reduce time of cooking.
Add Umami flavors to the second stock.
(Visited 2,051 times, 1 visits today)