Ingredients
500g/ 1 lb

Chicken Liver

cleaned and trimmed
Directions
Chicken liver pasta, really? that's the disappointed faces I got from my kids when I told them what's for dinner, Yes, I stood by my initial idea, firm, and you're going to like it as well, I tried to sound convincing.
By no doubt, creamy chicken liver pasta is a rich pasta dish, the ones you eat during cold winter night to stay warm, it's a heavy dish so I serve small portions of it, but it's totally worth it, the creamy moist chicken livers with the butter sage sauce is something that definitely worth the calories.
I use chicken livers for many dishes,  they creamy texture helps giving a solid body to sauces, it has a great contribution to the Ragu sauce, just gives it a full body filled with umami taste. You will know it's there but anyone who taste it will never have a clue it has chicken livers in it.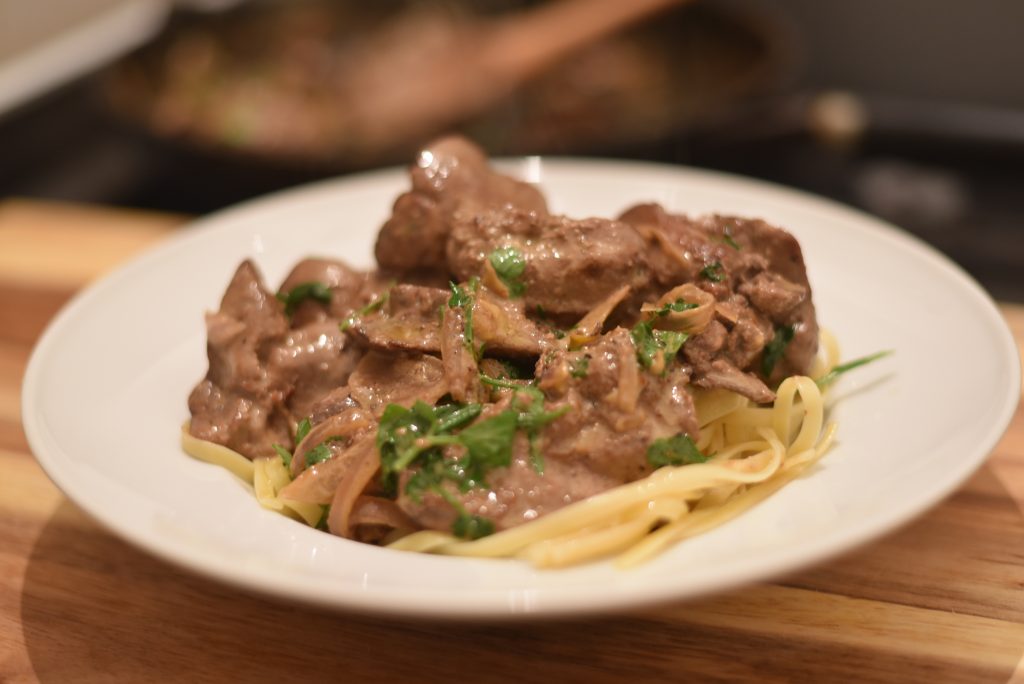 Picking the chicken livers
Before we start to cook, if you have a chance to pick the livers yourself go for the pale pink color chicken livers, I know it sounds strange but the pale pink ones are creamier and softer than the dark red chicken livers.
Indeed, the pale pink ones are fattier but if we're eating a chicken liver pasta dish you want it to be in the best texture and taste, in any case avoid from chicken livers with greenish marks, it is due to bile leaching out from the gallbladder at the butcher's shop, the taste will be bitter, do not use this kind.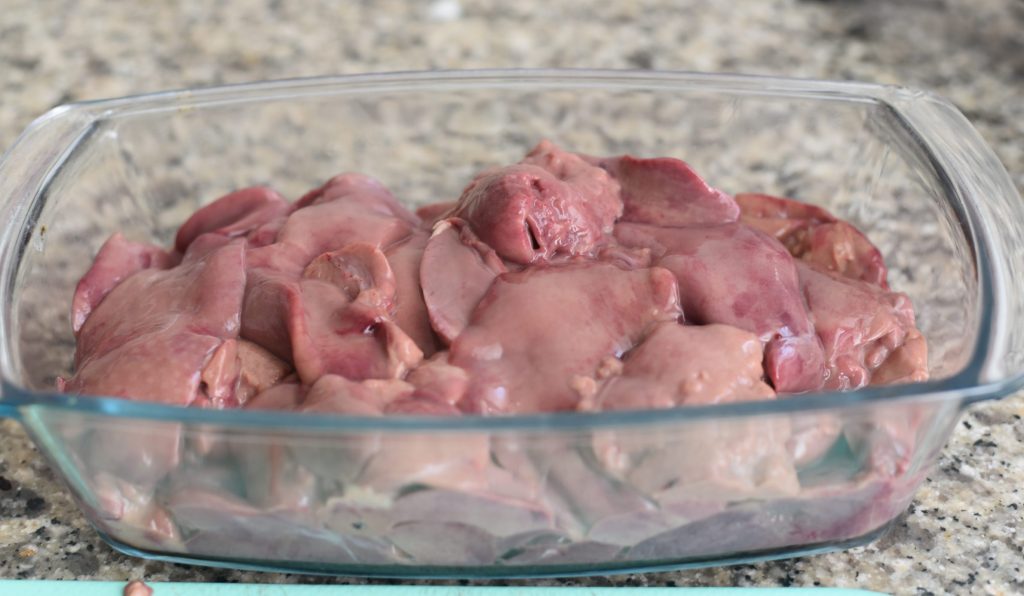 Chicken liver pasta cooking
Like any meat chicken livers get tough and grainy in high temperature, this happens because of the reaction of proteins to high heat, the basic protein molecule form is disrupted and changes its shape which is comes to affect in texture and taste.
Chicken livers are extremely delicate and the distance between an overcooked liver and a perfect medium-well one is very short, so we have to take a very close look over the livers while browning them.
The Science spot
We are applying high heat to the livers in order to get them seared, this is also called the Maillard reaction which visibly can be described as the color change of the meat into golden brown and release of aroma.
This scientific phenomenon occurs when high heat triggers amino acids that combined with some kinds of sugar breaks down to and then combined into many hundreds of different kinds compounds. Maillard reaction occurs only in heat above 310°F / 154°C, of course it depends on the pH level of the food.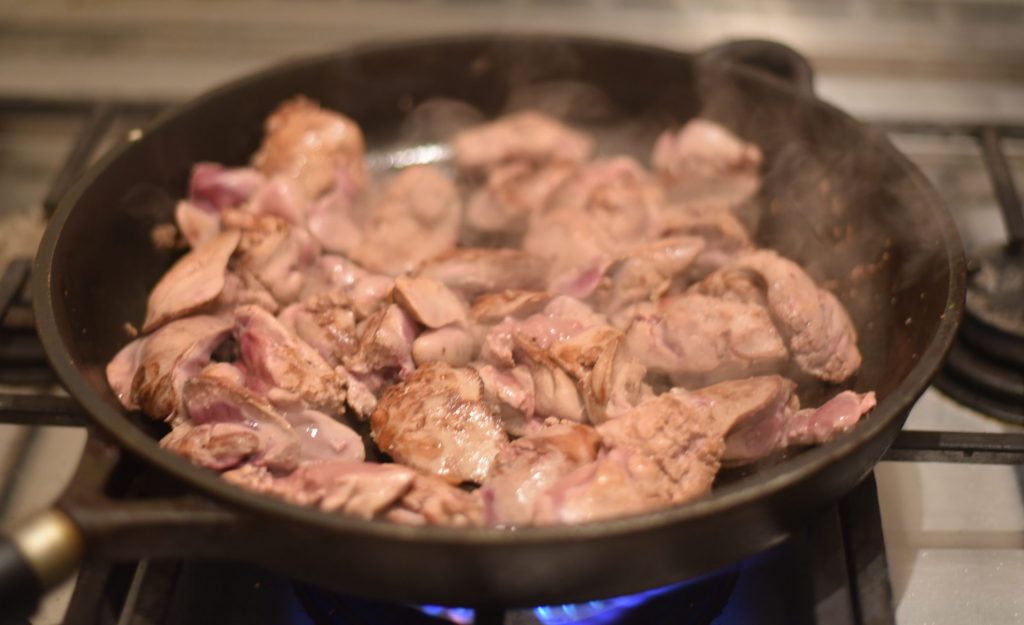 cooking the sauce
The butter-sage- heavy cream sauce is very rich in fat content and we let it be reduced to half, we want it just to coat the chicken livers and not for them to swim in it. In this step, the final chicken liver pasta cooking is done and our livers that were seared hence half cooked are getting their final cooking to perfection on low heat.
(Visited 13,008 times, 1 visits today)
Steps
5 minutes

sear the chicken livers

10 minutes

Make the sauce

On the same iron skillet (no need to clean the livers left overs, it will add flavor to the sauce), add the butter, onions and sage.
Cook until transparent and add the garlic, cook for 2 more minutes and add the white wine.
Use a wooden spoon to scrape the bottom of the pan to add flavor to the sauce.
Pour the heavy cream, season with some more salt and pepper and bring sauce to simmer.
Reduce heat to low and cook for 3-4 more minutes until the sauce reduces a bit.

7 minutes

finishing the dish and serving

Insert the chicken livers into the sauce (still on low heat) and cook for 5-7 more minutes until the livers are medium-well.
meanwhile, set a bowl of salted hot water and drop in the pasta, cook according to manufacturer instructions.
Drain pasta and set on a serving plate.
Add parsley to the chicken liver cream sauce, remove from heat and place some of the livers and sauce on the pasta.
Add some more fresh parsley, drizzle some olive oil and serve immediately.