Ingredients
300g/ 10oz. pitted

Olives

preferably kalamata olives
Directions
There is something about this olive spread that really makes a great addition to any sandwich or pasta, olive tapenade is a winner paste and a must in every fridge.
When it comes to making a tapenade, there are 2 main approaches, the old fashioned one, using a pestle and mortar, and the pragmatic one, using a food processor.
Which method to chose for the olive tapenade?
The old-fashioned method using a pestle and mortar produces a rough paste, with chunks and uneven pieces of olives, I love traditional tapenade with rough texture, I also believe the flavor of the olives is extracted better when crushed gently with a mortar rather than chopped into a paste in the food processor
The modern version, although makes a smoother paste has its upsides as well, smooth texture is easier to spread on a slice of bread and more suitable for a dip. The main reason (for me) using a food processor is just that is saves time, a food processor creates a nice olive spread in less than 30 seconds and mix all ingredients evenly, this is my winner method.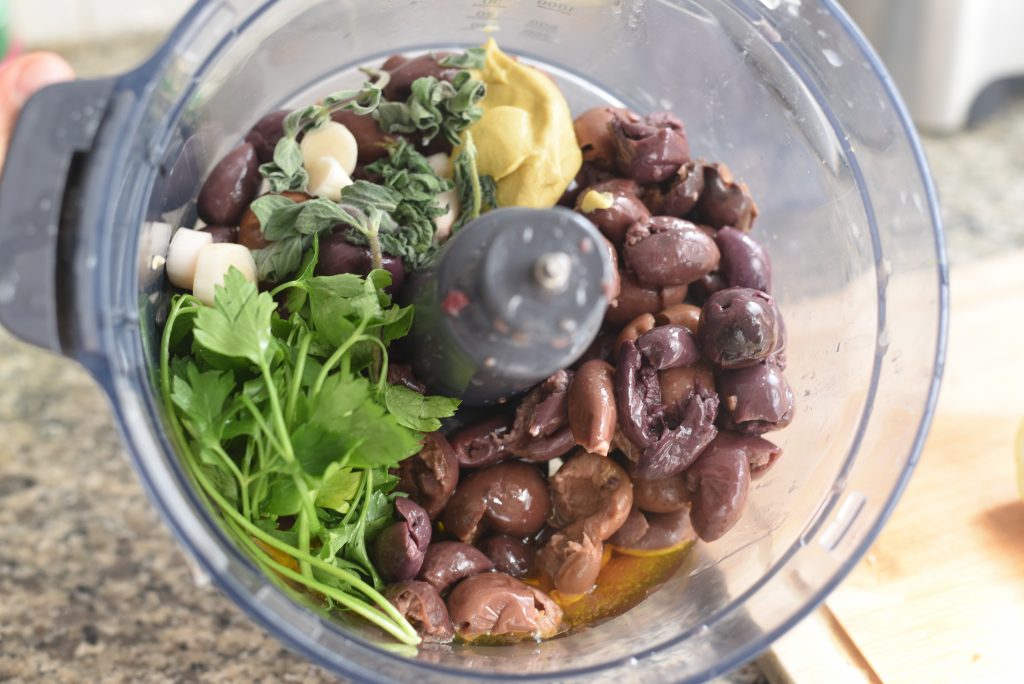 Ingredients variations for the olive tapenade
I like to play with the ingredients of the olive tapenade because each addition ads another layer of flavor into the tapenade.
Olives has very aggressive flavor and there is absolutely no way that we can overpower it (we don't want to as well) so don't be afraid to experiment with your tapenade, the olive flavor will always be the most distinct dominant one.
There are many nice additions include anchovies, herbs of any kind, different kinds of olives, capers, soy sauce, fish sauce, chili, and basically whatever comes to your mind.
Usually, I'm pretty old fashioned about my tapenade but this time I wanted to add an additional flavor to the olives so I threw parsley and za'atar to the mix, this just turned out delicious.
Maintenance of olive tapenade
keep the olive tapenade in a sealed container, if you want the tapenade to last for months you will need to sterilize the jar, just as we do for the jam.
In addition, pour olive oil to cover the top, it will prevent the top layer from getting dry and change its color, plus it will prevent mold from appearing if stored for long periods of time.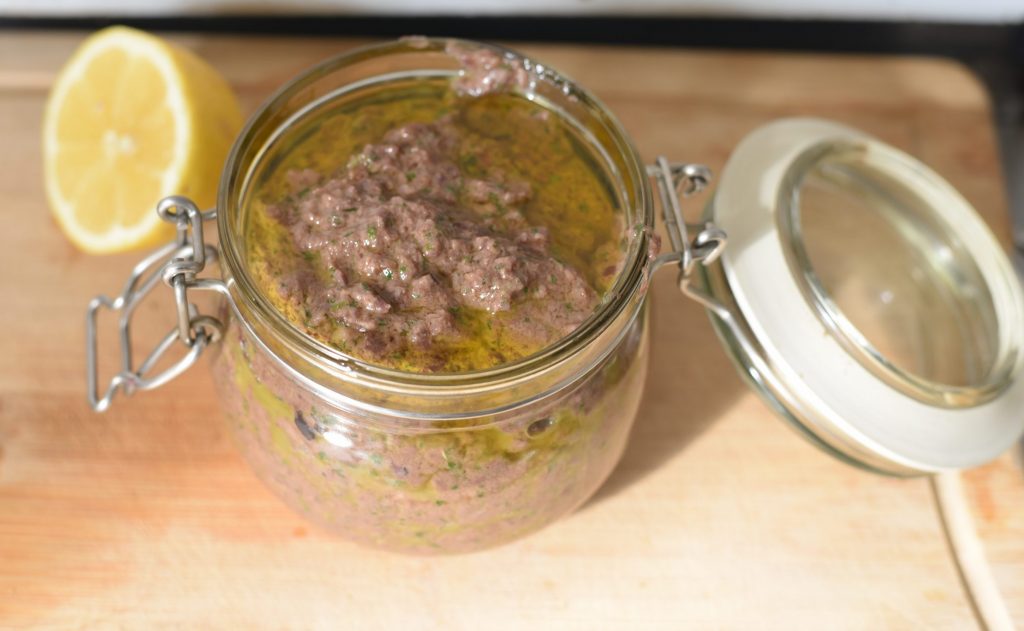 (Visited 436 times, 1 visits today)
Steps
7 minutes

Making the tapenade

Place all ingredients in the food processor and pulse to the desired consistency.
If a smooth spread is desired pulse for about 1 minute, if going for a rough one with chunks, pulse on and off until the desired consistency achieved.
Store is a sterilized jar in the fridge and pour olive oil on top to prevent top layer from drying out.