Ingredients
120g/ ½cup

granulated sugar

1 bean split lengthwise

Vanilla bean

or obe tsp. of vanilla paste
Directions
If I had to divide the population of the world into 2 equal parts I would say that half are chocolate ice cream fans and half are vanilla ice cream lovers.
Yes, you can be a fan of both but everybody has its preference, I'm leaning towards the vanilla myself, but a good chocolate ice cream is something I can't refuse as well.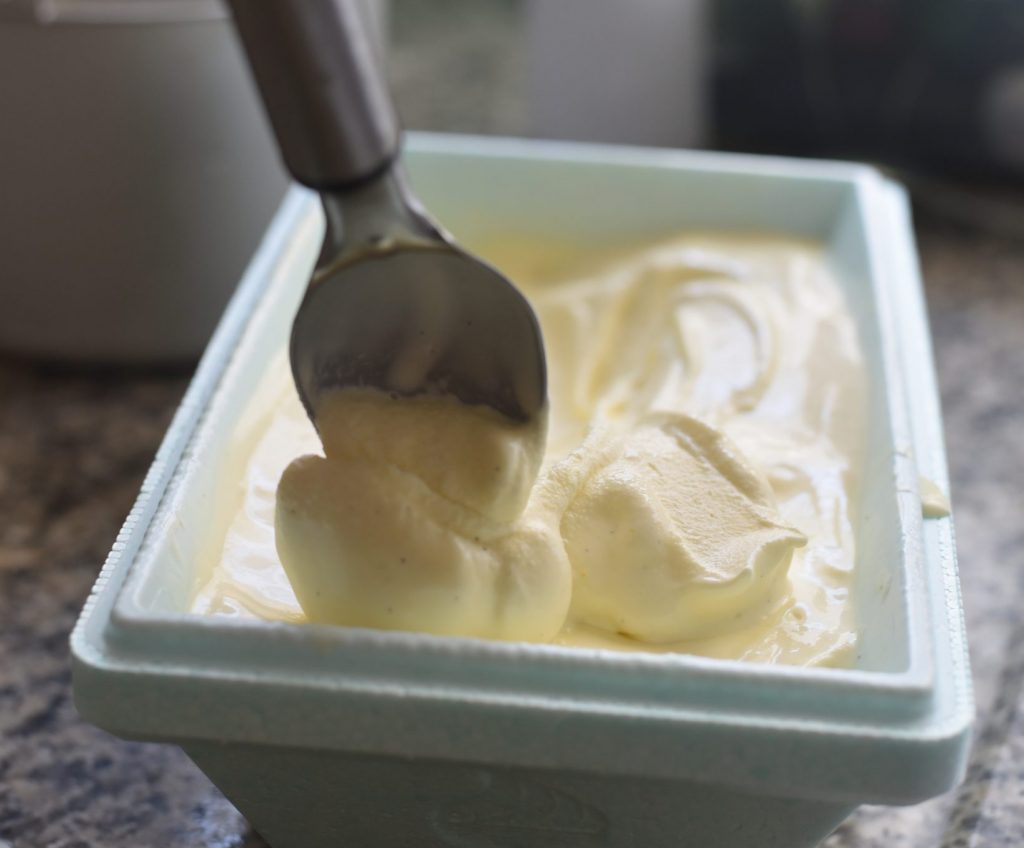 Vanilla ice cream guidelines
In general, I would say that the room for creativity in this ice cream is pretty small, when making the vanilla base, the additions however can add extra value of course but the base remains the same.
The idea is to make a custard with the cream, milk and eggs yolks which will be the base, the only thing you can affect is how rich you want the ice cream to be, meaning how much egg yolks and cream you would like to put in the ice cream mixture.
I use a combination of 2:1, heavy cream to milk in order to get to correct balance for this ice cream and 5 egg yolks.
If you want a richer texture with an intense yellowish color go for 8 egg yolks, sometime I make a rich vanilla ice cream when I want to impress my friends but for daily consuming I go with the 5 yolks recipe, isn't this recipe high enough with fat already?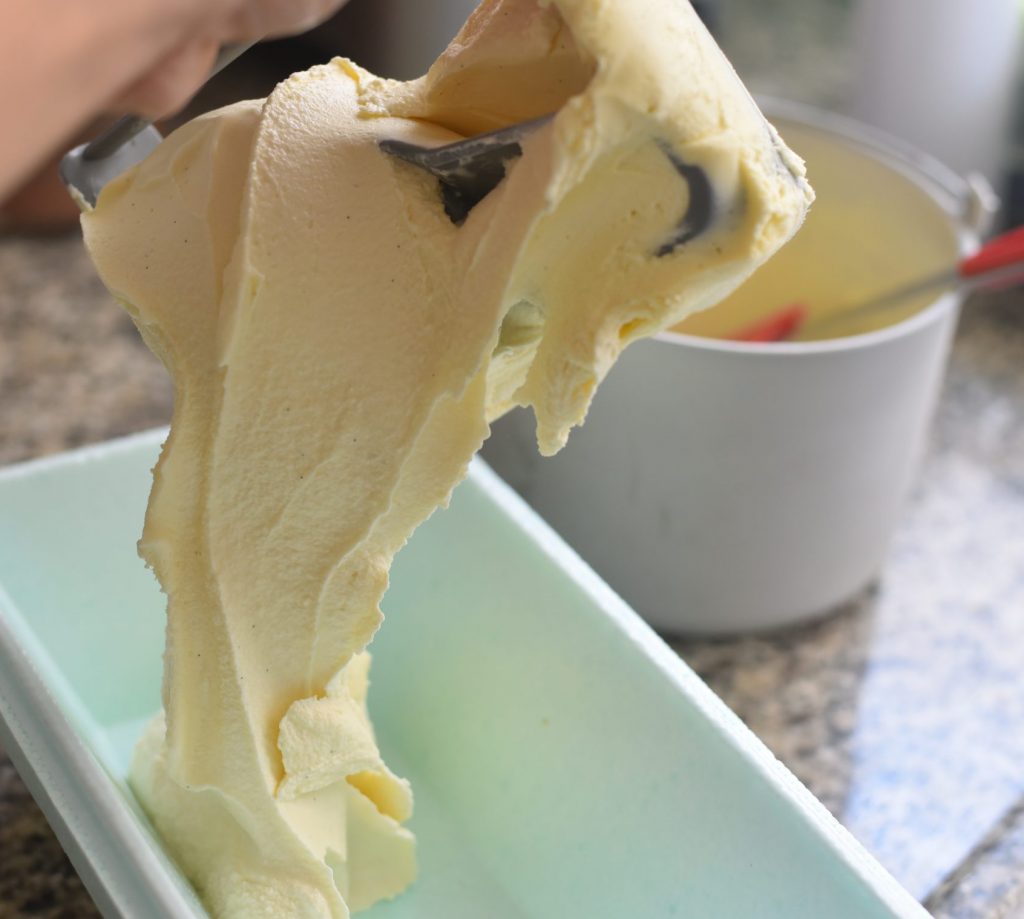 Alcohol
Adding alcohol to the vanilla ice cream is a must in my opinion, the alcohol is sharpening the flavors of every ice cream but in the vanilla case it just makes the difference so don't skip it.
You can choose your favorite booze, I use dark rum because it complements the vanilla flavor but brandy, bourbon or any good whiskey for that matter will be fine and will compliment this flavor. I don't use vodka for vanilla ice cream because the natural flavor of the vodka is pretty neutral and I'm looking for the sweeter and darker liquors to intensify and pair with the vanilla flavor.
(Visited 529 times, 1 visits today)
Steps
1 hour

infuse flavors

7 minutes

starting the ice cream

Set a large bowl with ice water, and a smaller bowl in it.
Pour the cream into the smaller bowl and set a strainer above it.
Rewarm the milk, not more than 75°c/170°F and place the egg yolks in a separate bowl, scramble them a bit.
Pour the warm milk slowly into the egg yolks while whisking constantly and pour back the mixture of the egg yolks and warm milk into the saucepan.
Reduce heat to low, constantly whisk until the mix is showing resistance and a custard forms up.

2 minutes

finishing the ice cream base

40 minutes

churn the ice cream