Ingredients
3/4 white cabbage

cabbage

2 tbsp chopped roughly

Dill

2 tbsp chopped roughly

parsley

Dressing

1 tsp

Worcestershire sauce
Directions
Roasted Cabbage, is this correct? indeed and it's delicious
Cabbage is one of those vegetables that react good to high heat. In addition to its high tolerance for direct fire, it also becomes more mild in flavor and sweeter than the raw version because the sugars in it comes to life.
There are many ways to char cabbage, best way is probably on the grill barbecuing it along with all other meat cuts, another good version is searing it on the pan with butter. In this recipe I will use a blowtorch and put some direct fire on it to get the fire smoky flavor.
This is a great and refreshing salad that will be a good starter or side dish for every meal. the roasted cabbage adds a burnt fire flavor which accompanies with a good vinaigrette and fresh herbs to enhance the taste.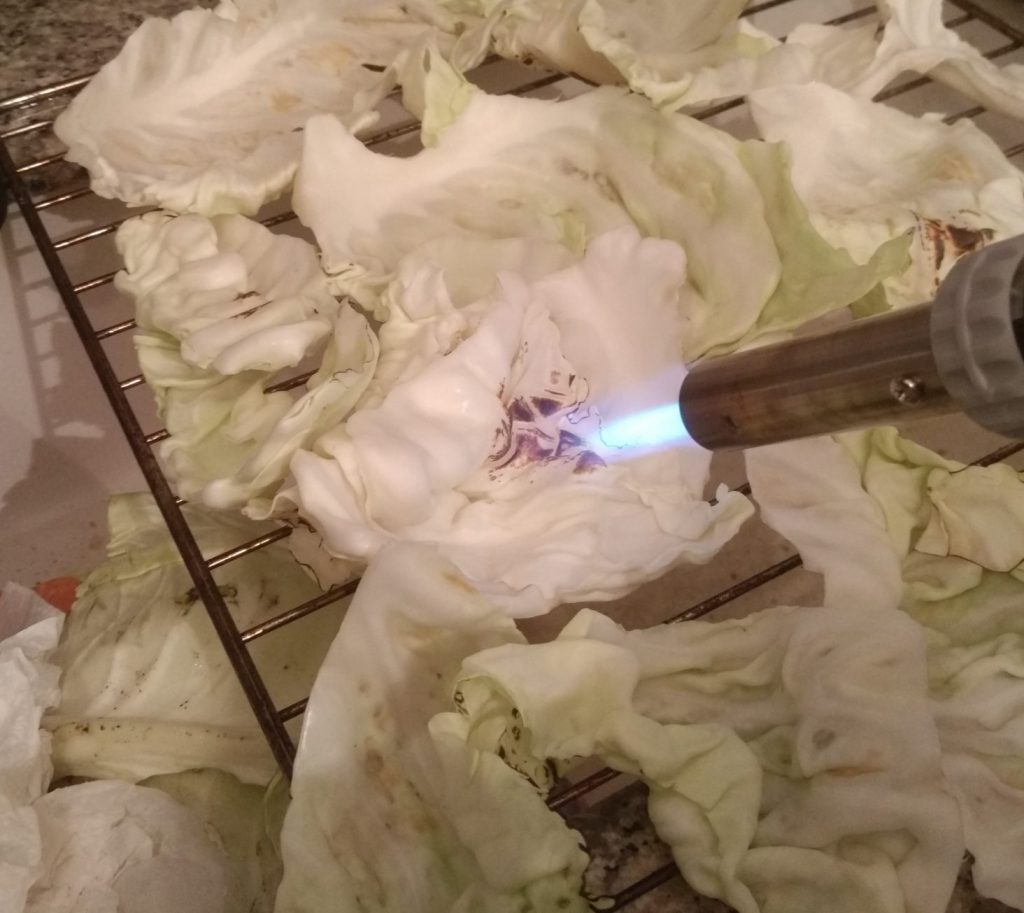 Roasted cabbage in a salad
This salad is all about smoky flavor, we want to get a camp fire feeling to it. the second thing we want to bring is a fresh lemony herbs presence to kick up the smoky flavor and make it a refreshing.
Roasted cabbage salad is made on the spot, I mean roasting the cabbages is done prior to dinner from time related preferences however the salad assembly is on the spot because the lemon and herbs tend to give the cabbage a soggy look and feel and we want it crusty and fresh.
The lemon dressing will bring to roasted cabbage to life, its a kind of dressing that you will need to taste and use the right proportions of it, its strong lemony oriented flavor so use as much as you need.
I admit that I didn't pay much attention to cabbage in the past however it had become a regular side dish salad for every barbecue in my house.
(Visited 596 times, 1 visits today)
Steps
| | |
| --- | --- |
| 15 minutes | Prepare the salad |