Ingredients
for dusting

all purpose flour
Directions
Baked Gnocchi? it must be a typo, how can we bake these little small dumplings? well it just appears that we can and it's delicious plus it's half the time of making Gnocchi by the book. If you think of this for a second then you'll say why not, it's a potato-flour-egg dumpling that will react to oven pretty good and you will also say, why didn't I think about this before.
I love old fashioned Gnocchi, cooking them in water and then adding sauce or pan frying them to create a crusty texture is the number one way to prepare this amazing dumpling however bare in mind that there are advantages for the baked version as well. The first and the most important is that its 100% effortless and fast, you don't need to prepare in advance for this, just roll it and throw them into the oven. second reason to make them this way is that they are much more light and fluffy than the water cooked Gnocchi, I will also say that with the right sauce they can be refreshing and super light (yes you are reading this right, Gnocchi can be refreshing) .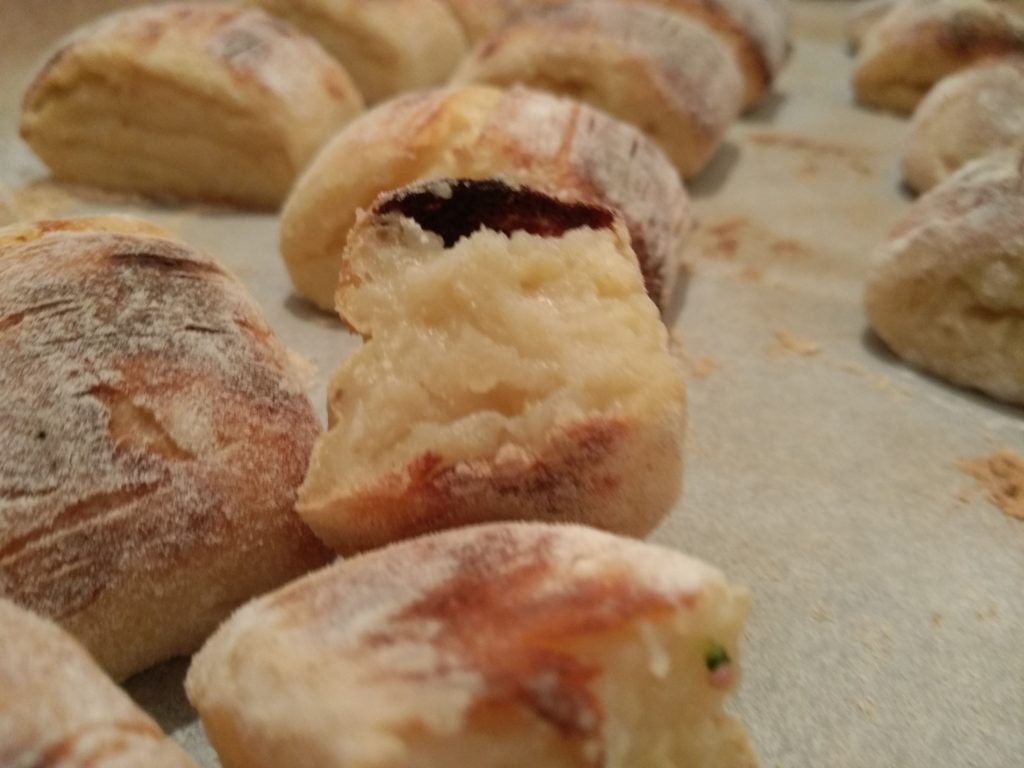 Why do i make this dish
I would not go the distance in making an oven baked Gnocchi from scratch, I usually make about 3 pounds/ 1½ Kilo of Gnocchi dough, use about 2 pounds for the same day dinner because the fresh version taste so much better than fridge Gnocchi, but still it can be refrigerated for up to 24 hrs. Well, if you want to be picky you can save them up to 48 hrs but bare in mind they will be much more heavy and will be a bit more wet so you will actually need to open the dough with a little flour which the batter absorbs.
So yes, I made the other day Pan-seared mushroom Gnocchi for my family, it's a big dish by itself and I didn't use all the dough. throwing a good dough is out of the question and making another heavy- time consuming dish was not the idea behind this dinner, so I came up with the oven baked Version and I have to say it was a big success, I paired it with a fresh minute maid sauce which created a light and fun dish.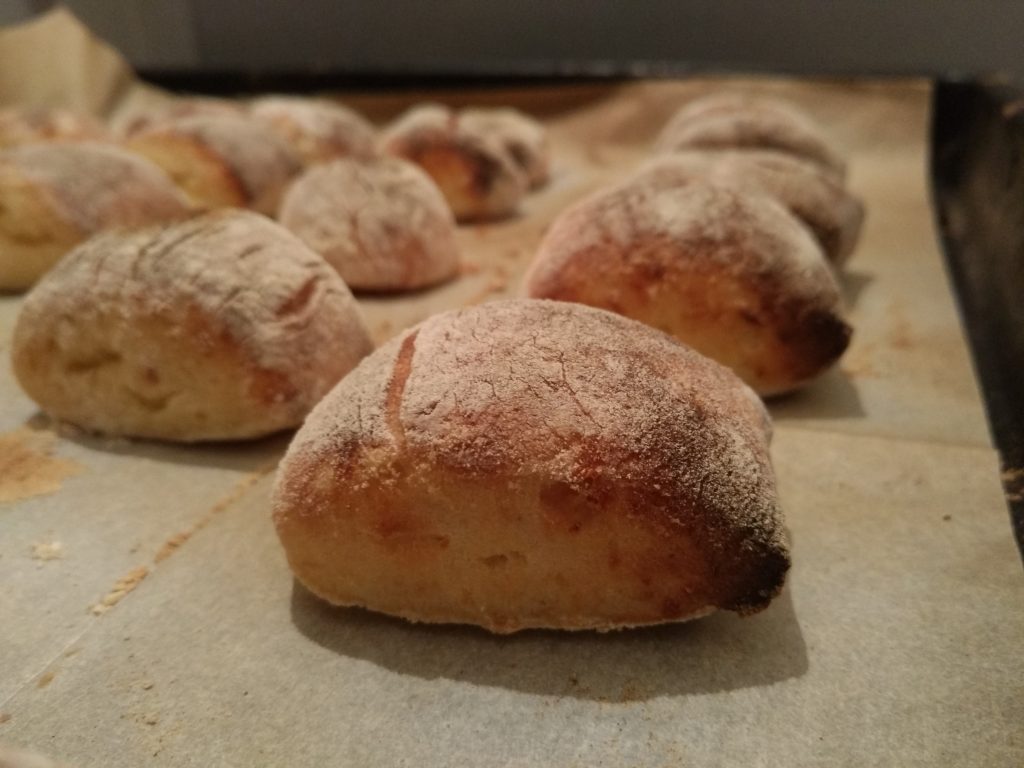 (Visited 411 times, 1 visits today)
Steps
40 minutes

Prepare the Gnocchi

preheat the oven to 190c/360F.
Roll the Gnocchi dough and cut it a bit bigger than the regular size, we want it to grow a crispy skin but still remain moist on the inside.
Use flour for dusting as much as needed.
place the dumplings on a baking pan and bake for 40-50 minutes until golden brown on the outside.

3 minutes

Prepare the dish